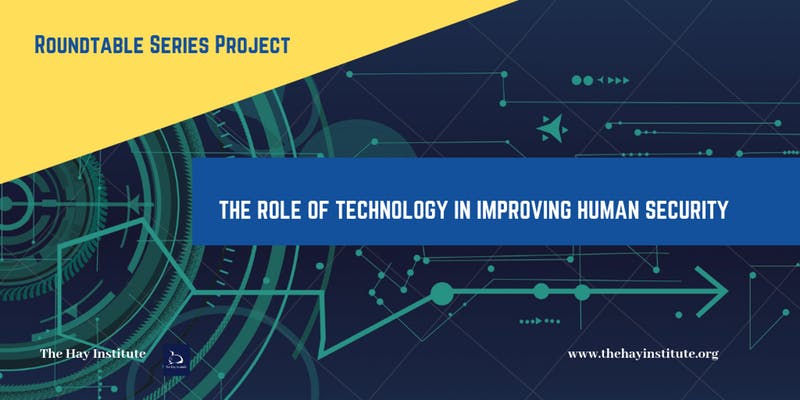 The Role Of Technology In Improving Human Security
From digital development to disaster response, e-governance & healthcare, technology is revolutionizing many aspects of our lives, and also can enhance lives. Wharton Club Members & guests invited.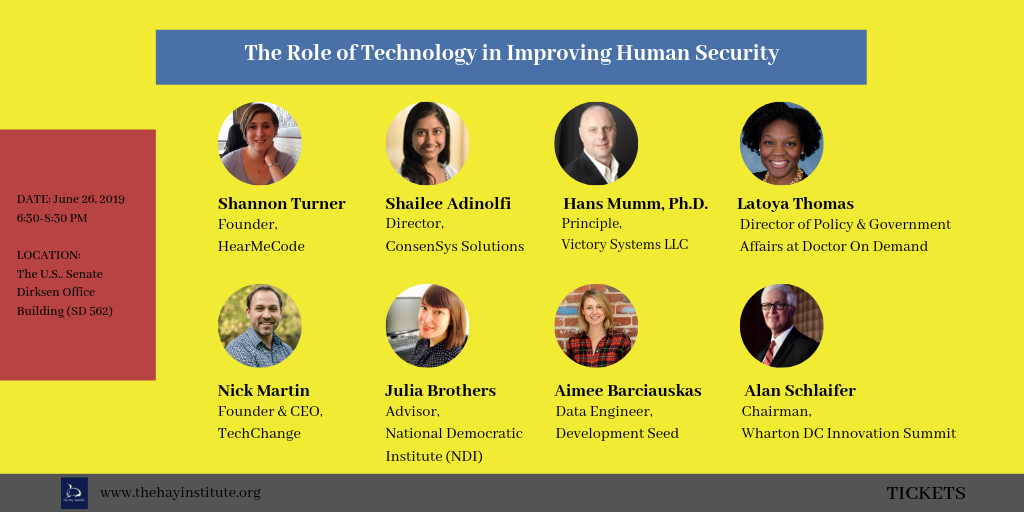 The Hay Institute seeks to build a bridge between those with differing views to reach a deeper understanding of human security challenges and to create a generation of experts and policy-makers who deploy a human security lens in their analysis of policies of various levels. With partisanship storming Washington, D.C., the Hay Institute hopes to convene professionals across government leadership, the private sector, nonprofits, and academia, to explore the practical benefits of policy-making with a human security lens.

To help develop new ways to leverage this comprehensive approach, the Hay Institute has designed a series of programs to rethink the way policymakers make their decisions. The Roundtable Series Project is one of these initiatives.

We would like to invite you to attend the third panel of this series on The Role Of Technology In Improving Human Security. From digital development to disaster response, from e-governance to healthcare systems, technology is revolutionizing every aspect of our being, and also can preserve and enhance the quality of our lives. This event aims to highlight how technology can improve human security at local, national and international levels.

But the program will also focus on the need to balance what futurist John Nesbitt called, in his bestseller, Megatrends, "high tech" with "high touch" to maintain our unique human capabilities, creativity and skills.

Refreshments will be served.

Attire: Business.

Schedule:

6:00-6:30 pm Registration and Check-in

6:30-8:00 pm - Two panels discussing various issues

8:00-8:30 pm: Reception
Tickets are free, but please reserve your seat in advance.
We invite all interested parties to participate in the event and hear from our list of distinguished speakers. Looking forward to having you for a lively discussion on these matters!
When:
6:00PM - 8:00PM Wed 26 Jun 2019 ( Timezone: Eastern )

Where:
Senate Dirksen Office Building - SD 562
Constitution Ave., N.E., & 1st Street, NE
Washington, DC 20510 USA
[ Get Directions ]