Learn, Support & Have Fun: Women's History Museum Treasure Hunt in Two Parts
Enter the United State of Women - Part II: The Queen's Gambit. Learn more about women's key, but too often underappreciated and little known, roles in U.S. history. Enter the Treasure Hunt to support the museum while having fun & networking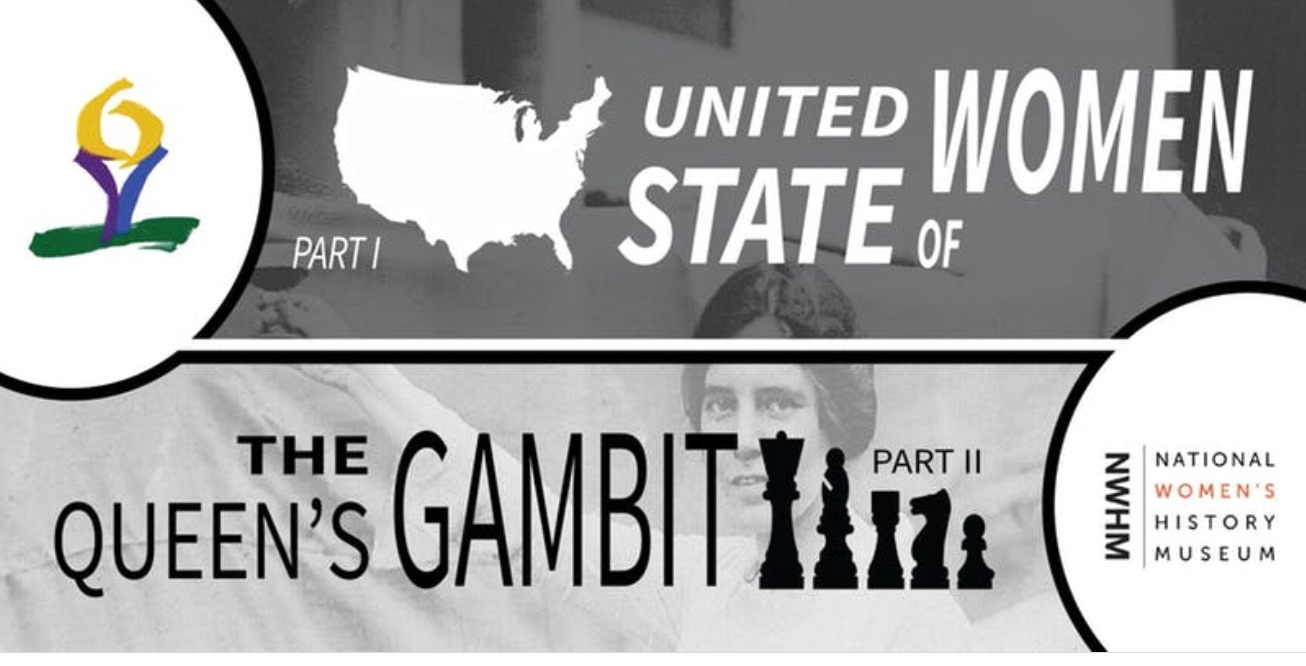 The 2019 Women's History Treasure Hunt consists of two parts.

Part 1 is called the "United State of Women." It is completely free and played online at www.gamegenius.org/hunt

. The game's story begins by highlighting influential women from all 50 states. Completing this piece earns clues for Part 2.

Part 2 takes place in DC. There are both free and ticketed versions.

The free version extends from the clues earned in Part 1, and this whole experience will be open between August 1 and October 31. Players must solve the final puzzles to finish the game. Those who do so will find secret codes for a separate Game Genius challenge called #52Pickup. You can learn more at

www.gamegenius.org/52pickup.
The ticketed version is the final chapter of this year's story. It is called "The Queen's Gambit", and you purchase entry into this game HERE.

Here's a link where you can learn more:

CLICK HERE

.

All proceeds benefit the National Women's History Museum and the $15 ticket prices are tax-deductible.

To sign up, you may choose either race day (September 14 or October 12) and team up with as many players as desired.

On your race day, you can start the adventure any time between 9:00am - 3:00pm at Shop Made in DC, 10 District Square SW (District Wharf).

These women's history themed puzzles will take several hours to complete, and the game concludes when you find the Queen of Diamonds locked in a hidden treasure chest. Players/teams will be timed - top finishers will win prizes from event hosts, sponsors, and partners.

All ticketed participants will also receive discounts on event swag.

However you choose to play, we hope you enjoy the 2019 hunt. Our main goal is to educate players in a fun, accessible way. If you have any questions or would like to support the hunt in other ways, please send an email to GameGeniusLLC@gmail.com.
Can't attend but want to donate? Go to https://www.womenshistory.org/donate.
When:
9:00AM - 3:00PM Sat 12 Oct 2019 ( Timezone: Eastern )

Where:
Shop Made in D.C.
10 District Square, SW
Washington, DC 20024 USA
[ Get Directions ]