EMBASSY OF Afghanistan Has Invited Us to a RECEPTION & BRIEFING
Please join host Her Excellency Ambassador Roya Rahmani & staff for a fascinating evening at the Historic Chancery.
Stimulating way for you to learn about her changing nation and enjoy its cuisine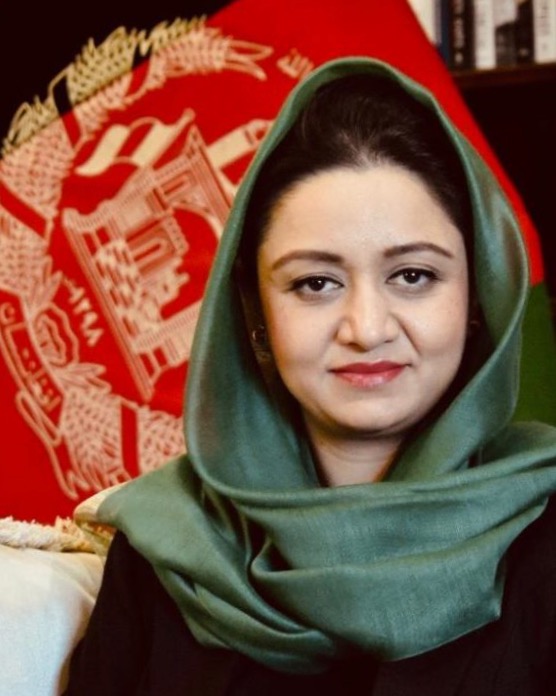 The Ambassador will review various aspects of history, culture, business, economics, politics and major issues of his nation, as well as the opportunities and challenges that lie ahead. Following comments, attendees will be able to ask questions and meet with members of the embassy staff.

The reception will include a nice assortment of delicious traditional Afghan cuisine and beverages, prepared by the talented Embassy chef who previously served at NATO Headquarters in Kandahar. He will be participating in the Embassy chef challenge in May.

We will also meet the Embassy's Deputy Chief of Mission, who was previously in business in Afghanistan.

To view the brief video with the highlights of the evening and what this nation offers,

CLICK HERE. *Not available yet)
When: Tuesday, February 11, 2020, 6:30-8:30 pm (Inclement weather date TBA, if needed).
Where: Residence of the Ambassador of Afghanistan, 2001 - 24th Street, NW, Washington, DC 20008
Parking: Free, on-street parking after 6:30 p.m.
Metro: Red Line, between Dupont Circle & Woodley Park/Zoo
Attire: Business
Register:
Current members

: Wharton Club and Strategic Partners: Natl. Economists Club, Harvard Club of DC, Harvard B-School Club of DC, all subject to availability; our Wharton Club Embassy Receptions usually sell out in advance. All amounts include Reception with Food & Beverages; Program; Networking
President's Club / Lifetime Members: Two complimentary admissions; must still RSVP. Registrations are open now; first priority to President's Club and Lifetime Members

Regular Members & Guests: Early Bird through 2/7: $29/person.

After that date, $39/person.
Non-members of listed groups:

Early Bird thru 1/30: 49/person; after that date, 59/person
NOTE: RESERVE EARLY, as our Embassy events usually reach capacity.
Reservations:

Required in advance

. NO WALK-INS.

Your name, position, organization, and other registration information will be collected by the Club and provided to the Embassy for security reasons, as we hope you can understand. You can provide needed information under "Special Instructions" when you register.

Limited capacity: Total of 50 people, subject to availability.

Here's the schedule:

--6:30-7:15 p.m.: Reception

--7:15-8:00 p.m.: Briefing by the Ambassador, followed by Q&A

--8:00-8:30 p.m.: Continuation of reception, meeting with Ambassador and other officials.
Meet the Ambassador of Afghanistan to the U.S., Her Excellency Roya Rahmani:

Roya Rahmani became the first woman ambassador of Afghanistan to the United States on Jan.11, 2019. Prior to this, she served as Afghanistan's first woman ambassador to Indonesia and the country's first accredited ambassador to the Association of South East Asian Nations (ASEAN). During her tenure in Indonesia, she was also accredited as Afghanistan's nonresident ambassador to Singapore.

(Note: Afghanistan has also appointed its first female Ambassador to the U.N.,

H.E. Adela Raz Ambassador and Permanent Representative of the I.R of Afghanistan to the United Nations. To learn more about her and the Afghan mission to the U.N., CLICK HERE)

​Marking the importance of her position is her inclusion on the TIME magazine 2019 100 Next list:

"Because of the fraught U.S. history in Afghanistan, the position of Afghan ambassador to Washington carries immense responsibility. So when Afghan President Ashraf Ghani appointed Roya Rahmani as his country's first female envoy to the U.S. in 2018, he wasn't just sending a message about his government's commitment to women's rights at the very moment when U.S. negotiations with the Taliban threatened to unravel them, he was also entrusting his nation's American relatio

nship to a fierce advocate for peace on Afghan terms. Rahmani has spent her tenure arguing for Afghan inclusion in the talks that will decide her country's future. The Taliban, she says, "are not our representatives." Ending the war "should be decided by the people who are most affected by this process." —Aryn Baker"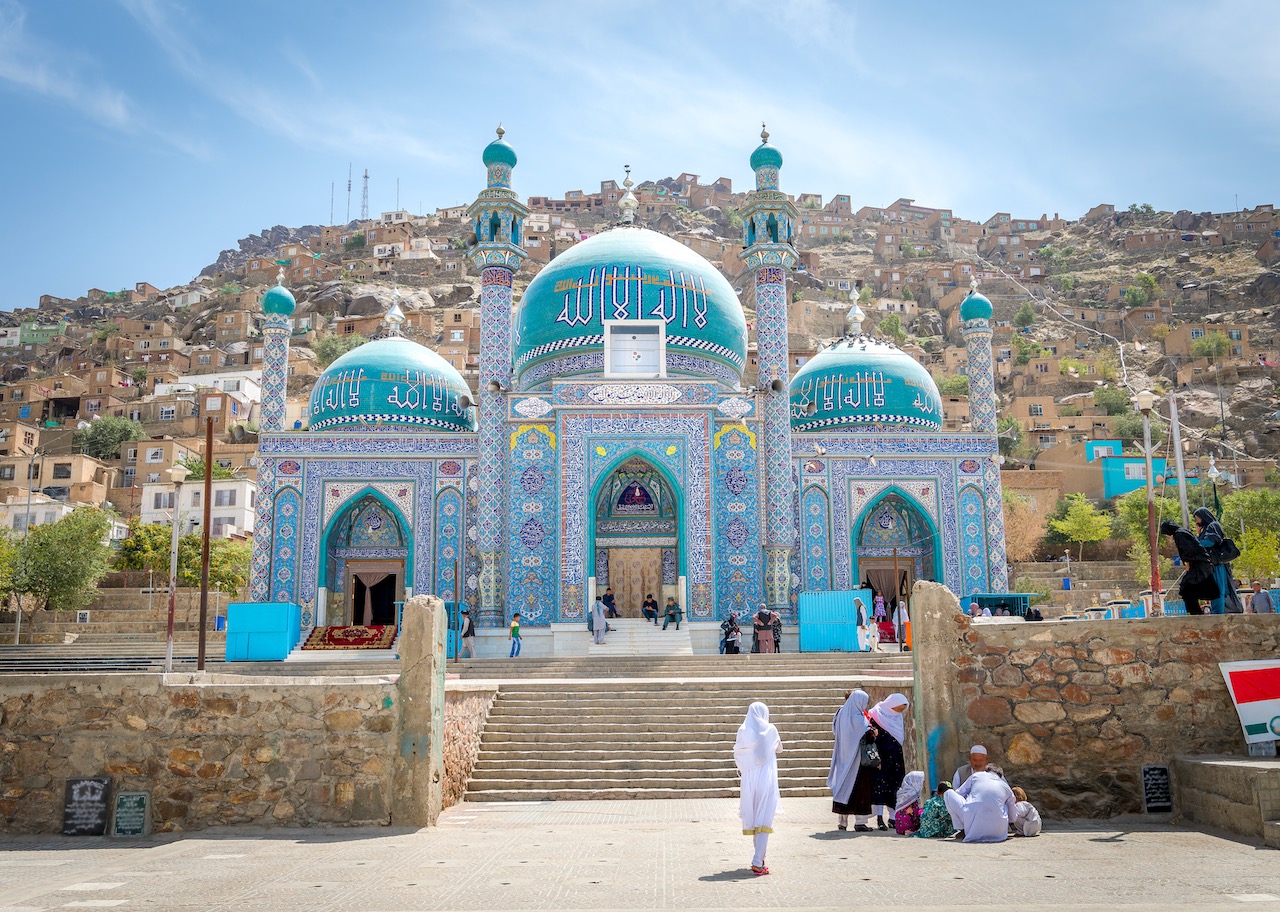 Ambassador Rahmani joined the Ministry of Foreign Affairs (MoFA) as a senior advisor to thedeputy foreign minister in 2011. From 2012 to 2016, she served as the first director-general forregional cooperation at MoFA, where she managed and promoted the country's position indozens of regional organizations and fora. In addition, she spearheaded the Heart of Asia-Istanbul Process at MoFA.

From 2009 to 2011, Ambassador Rahmani managed a program implemented in 11 countries that promoted women's empowerment. She also worked as a part-time subject matter expert with the NATO Joint Forces Training Center for two years and as a consultant for various agencies, including: the New York Department of Education; the United Nations Secretariat in New York; the Department of Trade and International Affairs of Canada; Canadian Women for Women in Afghanistan; Women Living under Muslim Laws; and other NGOs.

In addition, from 2004 to 2007, Ambassador Rahmani worked as the country director of the International Center for Human Rights and Democratic Development in Kabul and traveled around Afghanistan. In 2007, she was awarded the Best Human Rights Activist Award by the Afghanistan Independent Human Rights Commission for her work on a marriage document that secured equitable rights for the family and contributed to data collection at a national level.

Ambassador Rahmani holds a master's degree in public administration from Columbia University and a bachelor's degree in software engineering from McGill University. She has won several awards and fellowships and is a Fulbright Scholar. She has been featured by numerous international media and was named the "People's Ambassador" in 2017 by the Tattler Indonesia. Ambassador Rahmani was born in 1978 in Kabul in a middle-class family, and she is married and has one daughter named Bareen.
Click here to make your reservations!!!
IMPORTANT: You must register in advance for security reasons and as a courtesy to our hosts.

When:
6:30PM - 8:30PM Tue 11 Feb 2020 ( Timezone: Eastern )

Where:
Residence of the Ambassador of Afghanistan
2001 - 24th Street, NW
Washington, DC 20008 USA
[ Get Directions ]
Look Who's Coming:
Alan Schlaifer
Wharton Club of DC
Guest of Alan Schlaifer
Jean-Francois Orsini
Elizabeth Nolte
Joan Wilbon
WilbonLaw
Monique Lass
Lee Corey
Morgan Stanley
Maureen Atieno
Morgan Stanley
Marvin Petry
Marilyn Petry
Ruwan Salgado
Guest of Ruwan Salgado
Ashley Hall
Chevy Chase Trust
Guest of Ashley Hall
Ramesh Gupta
Guest of Ramesh Gupta
Debbie Sheridan
Justine Schaffner
Campus Consulting, LLC
Guest of Justine Schaffner
Campus Consulting, LLC
Helen Qubain
Story Goldmine
Harry Matz
Lawrence Ross
Ross Financial Services, Inc.
Jim Grapek
Pavilion Holdings
Gulhan Alexander
Pavilion Holdings
Philo Collins
Marty Jewett
Ilyse Veron
Veron Ventures
Luis Guardia
ICSW
James Clement
Pauline Thompson
Tysons Realty
Steve Lebischak
Polara Golf
Alison Adler
Kenya Pittman
VANTIX
Gail Swann
VANTIX
Jason Stern
Braddock Communications
Guest of Jason Stern
Eric Benderson
SBA
Ted Vagias
Suzi Guardia
Jean-Francois Orsini
Marya Pickering
Daniel Morgan Graduate School of National Security
Judy Kosovich
Walter Juraszek
W & L Global Enterprise
... a total of 45 guests.
Note: to opt out from this list please sign in, go to My Account and change your preferences under My RSVPs.