Celebrating Food: 12th Salute to Women in Gastronomy in Gastronomy with Top Female Chefs: Postponed
Wharton Club Members invited to this Culinary Spectacular, by Les Dames d'Escoffier - DC, Over 50 speakers in 16 sessions, hands-on cooking classes, continental breakfast & lunch included, fabulous culinary EXPO with New Products, Restaurant Samples, & Much More
OVERVIEW OF THE EVENT
MARCH 28th, 2020 - Celebrating Food, 12th Salute to Women in Gastronomy with Keynote Panelists Amy Brandwein (1st pic below), Ruth Gresser and Christianne Ricchi (2d pic below) speaking on Interpreting Italian Cuisine in Washington: The Innovations of Three Prize-Winning Chefs moderated by Amy Riolo. More than 50 speakers in 16 sessions, hands-on cooking classes, continental breakfast and lunch included, fabulous culinary EXPO with New Products, Restaurant Samples, Cookbooks on sale, Festival of Desserts, Finale Reception and much more! Parking included in ticket purchase.
Ticket Costs: Regular Admission $145 per person includes all day activities and parking.
Admission Cost after February 28, 2020 is $155.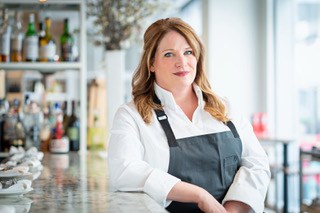 Schedule of Events:
8:30am to 9:30am Registration and Continental Breakfast
9:30am to 10:20am General Session and Panel with Keynote Speakers
10:30am to 11:40am Session 1A, 1B, 1C, or 1D (choose one, choices in registration b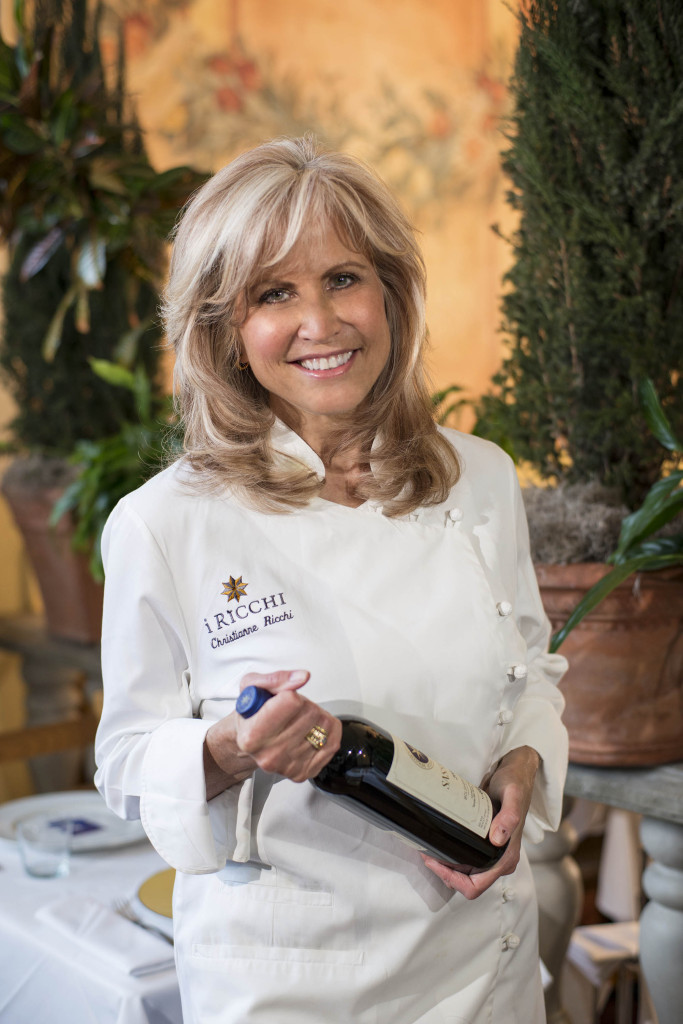 rochure)
11:50am to 1:00pm Session 2A, 2B, 2C, or 2D (choose one, choices in registration brochure)
1:00pm to 2:30pm Luncheon, Fabulous Food Expo, & Festival of Desserts. Exquisite desserts crafted by Dames Patty Collette, Owner/Pastry Chef, Patty Cakes; Ris Lacoste, Chef/Owner Ris Restaurant, and Susan Wallace, Chef/Owner, SWEETFREAKS.
2:40 to 3:50pm Sessions 3A, 3B, 3C or 3D (choose one, choices in registration brochure)
4:00pm to 5:10pm Sessions 4A, 4B, 4C or 4D (choose one, choices in registration brochure)
5:10pm to 5:45pm FINALE: Ciders, Savories and Sweets!
*********************************************************************************************************************
IMPORTANT INSTRUCTIONS TO READ BEFORE REGISTERING:
Please read and/or print downloadable registration form from our website (www.lesdamesdc.org) for form) for session descriptions and presenters/panelists. Please note that participants should select only one "hands-on" cooking class for the day.
How to register? You can register in the following ways: 1) On-line registration through Eventbrite; OR, 2) mail completed form with check or credit card info (see last page of downloadable registration form for no fee information.),OR, 3) scan completed registration form with credit card information to info@lesdamesdc.org
On-line registration using Eventbrite:
First step, select ONE paid Admission Ticket. This is the ticket you will purchase for admission to the entire day's events. You can purchase only ONE at a time per person. This is because, in the next step, you will select the specific sessions that you would like to attend.
Second Step, select your free class sessions. This ticket type will show as "free" and are included in the Admission ticket price. Use the scroll bar on the right to scroll up and down to see all the class choices. There are four sessions: 2 in the morning and 2 after lunch. Choose one class from each time frame (for example either 1A, B, D or D, etc.) You may only select only one "A" hands-on cooking class. This is because "A" classes are limited in size. Use the box to the right of each class to select 1 ticket for each numbered section.
When you finish, please review your order. You should have selected 1 paid ticket and 4 tickets for classes (checked with 1 ticket each). At the end of the check out process, you will have the opportunity to enter a second choice of type "A" class in case your first choice is full.
Note: Each attendee may take only ONE "cooking class" for the day, these are "A" sessions.
Classes that are full will not be shown on your screen.
Sessions 1A , 1B, 1C, 1D 10:30am to 11:40am
Sessions 2A , 2B, 2C , 2D 11:50am to 1:00pm
Sessions 3A, 3B, 3C, 3D 2:40pm to 3:50pm
Sessions 4A , 4B, 4C, 4D 4:00pm to 5:10pm
Ticket costs are as follows:
$145 per person by February 28, 2020. After February 28, 2020 ticket cost is $155.
$85 for students with ID