Ben Phillips, CIO, & Isaac Boltansky "How Will 2020 Elections Impact Investments and Markets?"
Wharton Club Members invited to Wash. Assn. of Money Mgrs. program to learn perspectives from two top analysts, Ben Phillips from EventShares & Isaac Boltansky, Dir. of Policy Research I Compass Point Research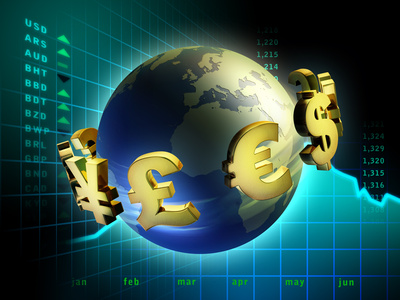 The Washington Association of Money Managers

Wednesday, March 18, 2019

6:00 PM Sign-in & Reception, Networking

6:30-7:45 PM - Program

7:45-8 PM - Networking

Location: Zenger Room, National Press Club
Wharton Club Members & Guests are invited to attend.
Ben Phillips, Chief Investment Officer, EventShares

Ben Phillips serves as the Chief Investment Officer overseeing portfolio management and chairs the Investment Committee. Previously, Mr. Phillips was with Goldman Sachs Asset Management (GSAM), where he had portfolio management responsibilities across several multi-sector total return funds. Prior to GSAM, he held enior investing roles at Providence Equity Partners and Lord Abbett. Mr. Phillips is a CFA charterholder and received an MBA and BSBA in Finance from the University of Missouri.
Isaac Boltansky I Director of Policy Research I Compass Point Research.

As the Director of Policy Research for Compass Point Research & Trading, Mr. Boltansky coordinates the firm's Washington policy analysis and follows financial services policy issues with a particular focus on mortgage finance, consumer lending, education services, capital formation measures, and tax policy.

Mr. Boltansky joined Compass Point from the Troubled Asset Relief Program (TARP) Congressional Oversight Panel and previously worked as an analyst at EJF Capital, a multi-strategy hedge fund. Mr. Boltansky earned his B.A. in Political Science and History from Ohio Wesleyan University.
Location: The National Press Club
529 14th Street NW 13th floor
Washington, D.C.
Time: 6:00pm - Sign-in, drinks and hors d´oeuvres 6:30pm – Speaker
Advance Pay RSVP Fee: $35 members, $55 non-members
Time: 6:00pm - Sign-in, drinks and hors d´oeuvres 6:30pm – Speaker