King: A Filmed Record....Montgomery to Memphis
Free screening on MLK Day of this Academy Award Nominee for Best Documentary Feature 1970. All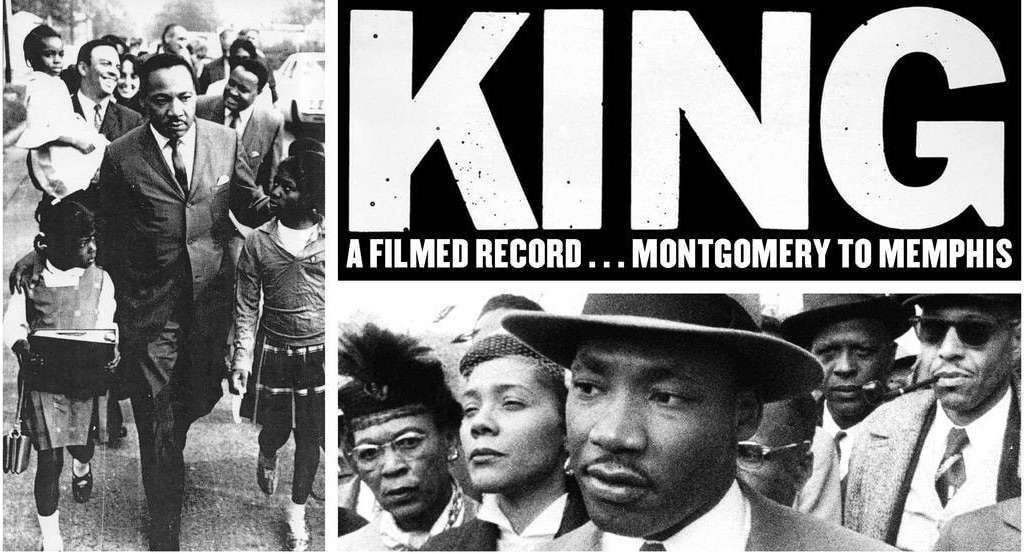 welcome. First come, first served
Learn more about the life and work of Dr. Martin Luther King, Jr. by joining us for our annual free screening of KING: A FILMED RECORD...MONTGOMERY TO MEMPHIS. This epic tribute is a riveting compilation of documentary footage of the civil rights leader, from the Montgomery bus boycott to the "I Have a Dream" speech at the Lincoln Memorial, from the dogs of Selma to the Nobel Prize and the fateful motel balcony in Memphis. Featuring narration and commentary from Sidney Poitier, James Earl Jones, Paul Newman, Joanne Woodward, Charlton Heston, Harry Belafonte, Ruby Dee, Clarence Williams III and others.
To learn more or watch the trailer, CLICK HERE.

FREE tickets will be available at the box office on the day of show
beginning at 10:30 a.m.
When:
10:30AM - 2:00PM Mon 20 Jan 2020 ( Timezone: Eastern )

Where:
AFI Silver Theatre and Cultural Center
8633 Colesville Road
Silver Spring, MD 20910 US
[ Get Directions ]