Farewell and Invitation to a Virtual Concert
The Ambassador has invited to this concert, before his departure back to Budapest. It features.most fascinating pianists of our time, recently awarded prestigious Franz Liszt Award, Mr. Adam Gyorgy. Live from Enjoy!
Dear Friends,
After almost three years as the Ambassador of Hungary to the US, I am leaving office next week to take over an exciting new responsibility in Budapest in the private sector.

Together, we have been able to strengthen the cooperation and the alliance between Hungary and the United States. I would like to extend my warmest appreciation to you for your excellent collaboration and friendship.

As I look back on my tenure we had some challenges, issues, but countless achievements and progress. My family and I have many wonderful memories to take home.

I would like to convey my wonderful wife's greetings, who also had a great time during the fantastic cultural events, charity galas, private dinners, wine tastings - just to mention a few. Ivonn had a blast in the social circles of D.C., as member of the executive committee of International Club. No. 1. she made lifelong friends who will be dearly missed.

Due to the physical distancing we can't have a proper farewell party now. However, as a token of our appreciation we invite you to join us for a FAREWELL CONCERT tomorrow, Sunday at 6 p.m. (EST). Performance by one of the most fascinating pianists of our time, recently awarded the prestigious Franz Liszt Award, Mr. Adam Gyorgy. Please follow this link to enjoy the performance: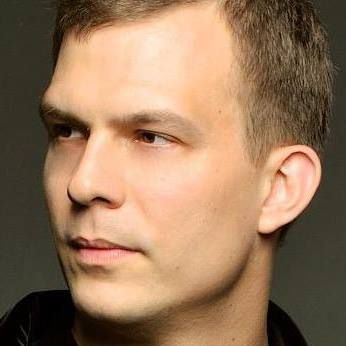 Please keep us in your good memories and visit us next time you're in Budapest.
Best regards,
Laszlo
László SZABÓ, M.D.
Ambassador of Hungary to the United States
Embassy of Hungary
About Adam Gyorgy, and his unique perspective and ability:
When Adam was a young boy, he drew everything upside down. His worried parents took him to a doctor. The doctor decided there was something wrong with him, but was unable to diagnose the problem. His father, who was determined to understand why his son was different, watched Adam carefully.

One day he sat opposite Adam and asked him to draw a house. As the house began to take shape, Adam's father realized that although his son was drawing the house upside-down, he was able to see it right side up. At that moment he realized that Adam was drawing everything in a way that best displayed his drawing to the viewer.

This ability to see things from a different perspective was proof of Adam's natural inclination to perform, and revealed a thoughtful regard for how best to communicate with his audience.

Today, Adam communicates through his music in the same way as he drew as a child; with the understanding that the audience, the listener, is an active participant in bringing the music to life.

Meet Adam Gyorgy:

Adam was accepted to the Béla Bartók Conservatory as a prodigy in 1994, at the age of 12. He flourished under the tutelage of his piano teacher, Katalin Halmagyi, who continues to be his mentor and a key member of his creative team. In 1998 he won the National Youth Piano Competition, and two years later won Hungary's Pianist 2000 award at the age of 18. He was accepted at the Franz Liszt Academy of Music in Budapest in 2000 and studied under Professors György Nador and Balazs Reti. He graduated in 2006 and is currently doing his doctoral studies at the Liszt Academy with a state scholarship.

In 2002 Adam won the Vienna Classics Prize (Wiener-Klassik-Preis) with his outstanding interpretation of Haydn's Sonata in G major (No. 54). In 2003 he won the Special Prize at the San Remo International Piano Competition, and in 2004 he won all prizes (First Prize, Grand Prize and Special Prize) at the First International Chopin Piano Competition in Budapest. That same year, CNN World Report identified him as a "rising star."

In 2005 Adam was invited to the Steinway Artist community, a signal honor that places him in the company of the greatest pianists of all time, including Vladimir Horowitz, Artur Rubinstein, Krystian Zimmerman.

On October 22, 2006 Adam debuted at New York's Carnegie Hall to great acclaim. He continues to tour the world, delighting audiences in the United States, Europe and Southeast Asia with his virtuosity, his charm, and his improvisations on well-known melodies.