After the Disruption: The Future of the [Tech] City
Virtual Meeting: FREE to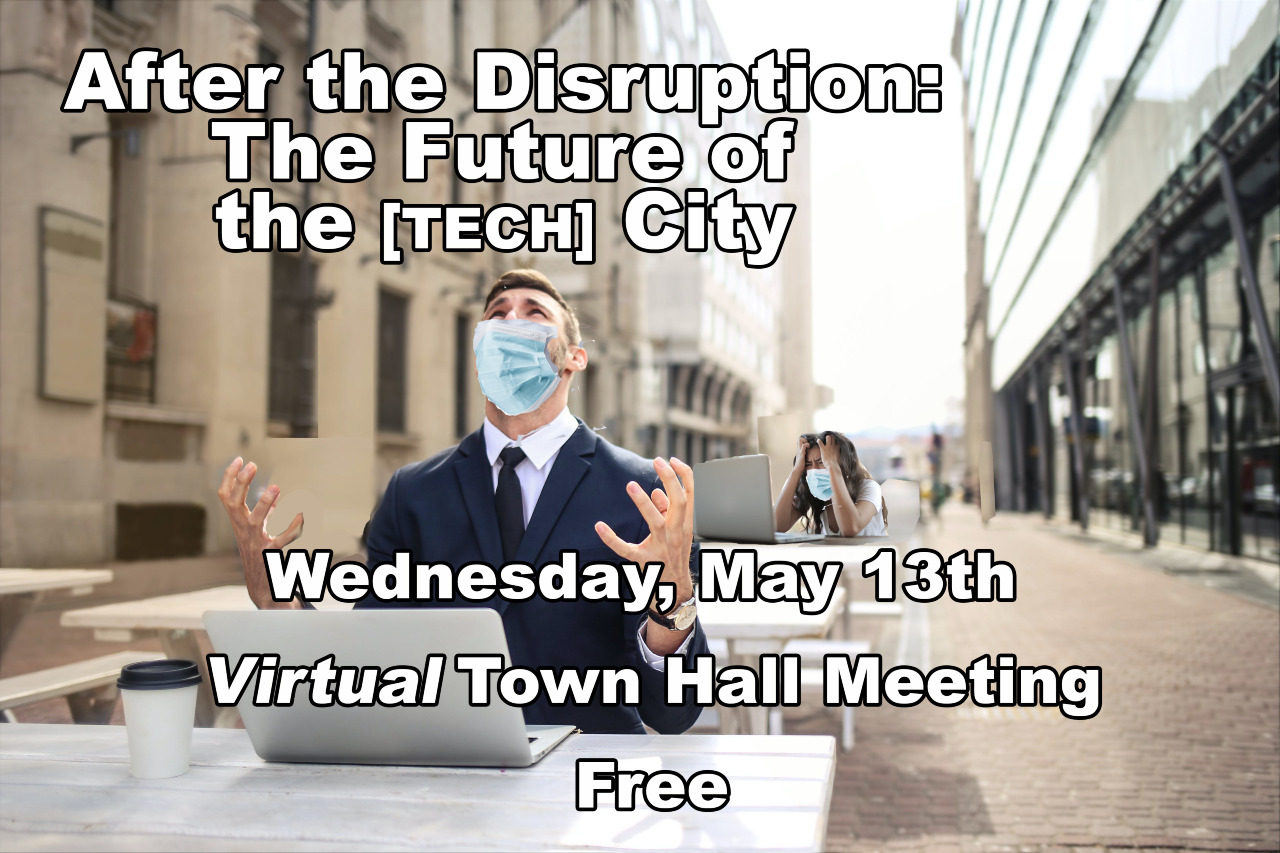 participate in Town Hall & Workshop.
[Virtual] Wednesday, May 13th 4 - 6 pm
What happens to New York as it opens up? Time to discuss....these questions that affect New York City, New York State, and in various ways, other cities and regions in U.S. and around the globe:
Will the 500,000+ tech workers continue to work from home? Will they leave NY?

What can the Tech sector tell New York about managing the virus?

Will robots and AI suddenly take off?

Will we try to reinvent manufacturing?

Will we try to replace China with......Latin America?

What happens to the economy, Jobs, UGI?

Was the lockdown even the best idea?

Will it recur if there are more waves of infection?

The "Hammer and the Dance" - or the "Sieve until the vaccine"?

Can anything good come of this?

Did government really work for us? Will it in the future? What role will tech play?

Will cities even be necessary?

Will the loss of trust open the door to constant referendums by "likes" - Crowdsourced Government?

Will a flattened economy open the door to cryptocurrencies?

Will "health passports" open the door to blockchain?

Are AI and robotics about to become the center of our universe?

Did religion help or hurt? Does religion really matter?

Is this the watershed moment that takes us from the industrial age to an entirely new era with new rules, new government structures and new ways of living?
REGISTER: FREE (NOT buying; can't edit text) - Confirming email will have the URL for the website of this webinar:
When:
4:00PM - 6:00PM Wed 13 May 2020 ( Timezone: Eastern )

Virtual Event Instructions:
We will send you the URL for this in the email you'll receive after you register.