NPC Virtual Newsmaker:

Paul Dickson and "The Rise of the G.I. Army"
A
s people around the world commemorate the 75th anniversary of the end of World War II, author Paul Dickson will share his new book, "The Rise of the G.I. Army, 1940-1942: The Forgotten Story of How America Forged a Powerful Army Before Pearl Harbor," at a National Press Club Virtual Book Rap on August 14.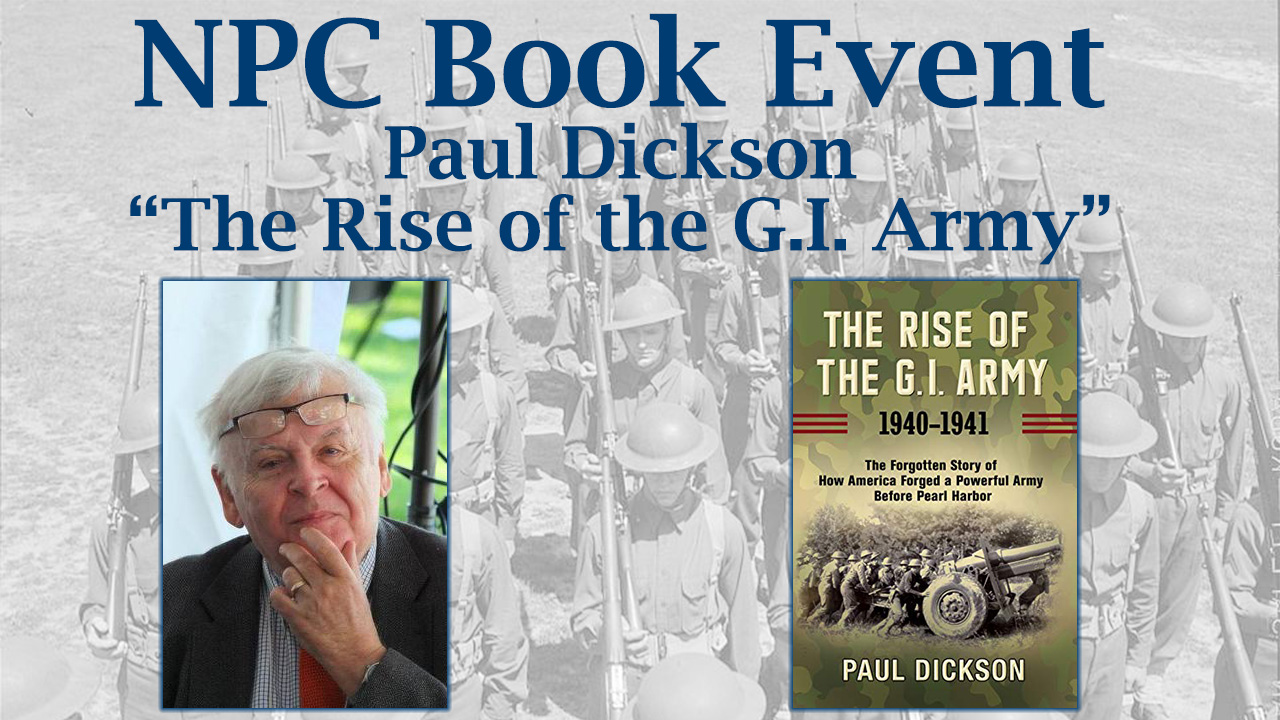 T

his 1-hour program will stream live at 1:00 p.m. ET as part of the National Press Club's Virtual Newsmaker series, and is accessible to both the media and members of the general public free-of-charge.

Celebrated as "one of the best treatments to date of America's rapid transition from the Depression to the wartime power it became" by Kirkus Review, "The Rise of the G.I. Army" details President Franklin Roosevelt's steps to revitalize the military, which stood at just 120,000 men strong when Hitler invaded Poland in 1939.

From FDR's selection of George C. Marshall as Chief of Staff of the Army, to the peacetime draft in 1940, and the pre-Pearl Harbor war games that displayed the Army's might and skill and gave rise to future icons like Eisenhower, Dickson chronicles America's urgent mobilization, as political, social and racial unrest sparked tensions at home.

Dickson's presentation will be followed by a moderated question-and-answer session with National Press Club President Michael Freedman. Viewers can send their questions for the author via email during the live program to Headliners@Press.org.
Agenda:

1:00 - 2:00 pm Presentation, including Q&A
REGISTER for THIS EVENT (Free for Members, President's Club Members (Yourself and 2 guests all comped).