10 practical tips to make your
consulting practice super-successful—no matter what the environment!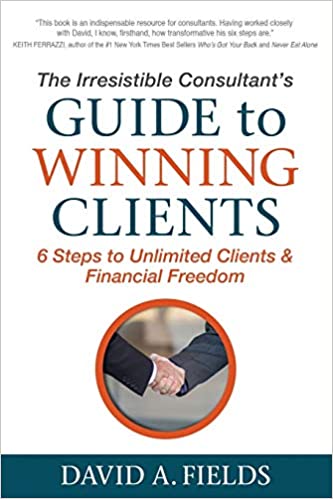 If you're a leader in a consulting practice, run your own consulting shop or, for that matter, you're in professional services at all, this is the webinar you'll want to attend.

In this session David A. Fields will deliver practical, tactical, implementable techniques that will enable you to win more clients, earn a better living, balance your time correctly, create more value for clients with less effort, and enjoy your business more.

Not bad for a short webinar! All invited.
David's writing includes the most highly rated book on Amazon.com about building a consulting practice, and he's influenced other speakers we will have heard, such as Will Bachman (July 30, 2020).
Reason to attend:
You'll walk away with tactics and approaches you can apply immediately to kick your practice into higher gear.
Who should attend?
Everyone in consulting, and anyone (particularly those in professional services) who:
• Want a steadier stream of clients
• Want a more lucrative, more enjoyable practice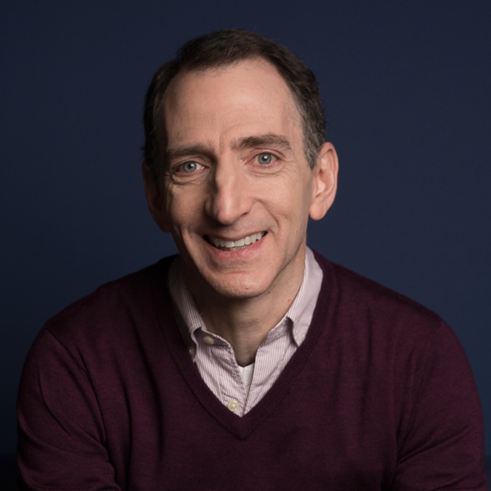 • Have realized that they're treading water (or maybe even sinking) in a tough environment.
Meet David A. Fields
David A. Fields works with small consulting firms across the globe that are eager to accelerate growth, increase profit and create lifestyle-friendly practices. He has guided consultancies ranging from one-person startups to independent, boutique firms to the consulting divisions of some of the world's largest companies.

David still advises corporate clients too, in his role leading the Ascendant Consortium. In this unique, "general contractor" model, David acts as both a client and consultant on the same project. The consortium now includes more than 150 consultants whose clients are a Who's Who of the global business world. The Ascendant Consortium was a breakthrough for David professionally, and in this model, high-dollar, high-margin projects are the norm.

David's books include Amazon's highest-rated book on the business of consulting released in the past 30 years: The Irresistible Consultant's Guide to Winning Clients, and also wrote The Executive's Guide to Consultants.

David received his Bachelor's and Master's degrees from Carnegie Mellon. (Go plaid!) He is a hockey fanatic (alas, the Rangers - no one's perfect ;-) and eats egregious amounts of chocolate.
Agenda:

12:45 - 1:00 pm -- Networking on Zoom Meetings

1:00 - 2:00 pm Presentation on Zoom Webinar, including shared screen for slides and Q&A

2:00 - 2:15 pm: Further networking on Zoom Meetings
REGISTER for THIS EVENT (Free for Members, President's Club Members (Yourself and 2 guests all comped).
Early Bird: 19/person for all Non-Members (through August 7), 29/person after
When:
8:15AM - 9:30AM Fri 21 Aug 2020 ( Timezone: Eastern )

Virtual Event Instructions:
Your confirming email will contain the URL for program access. There will be two URL's: one for the Zoom meeting (for networking), and the other for Zoom meeting (for the presentation, including Q&A)