What is NEXT for YOU in your career? in Wharton DC''s "Future of Work" Series
5 Powerful Steps to Strategize your Next Big Career Move with Clarity and Ease

Featuring Wharton alum and top Career Growth Strategist Irina Sanchez de Lozada, SVP, Citibank

Founder, Success from Within Ltd.: Creator of the world-renowned Aligned Career Mastery(TM) System (ACM).

All welcome.

Click here to buy tickets!!!

(Or Register FREE, if you're a Member)
What if you have achieved everything you wanted in your career? Does it mean your career is over and the thrill of the next achievement will never happen again?

What if your career has switched onto autopilot, and your professional achievements are no longer fulfilling?

What if you feel bored and your job is not making you excited any longer?

What if you are wondering: "Is this it? Is this all there is?"

What if you feel like something is missing, but you have no idea what?

For high-achievers, like you, who have successfully climbed their career ladder, having clarity about what is next is essential to feel successful, right?

But what happens when this next level is not obvious? Or you have reached the top and the next level is simply not possible in your role/organisation?

If you can relate to the points above, this webinar is for you!

This provocative webinar, aimed at successful, driven people who want more from their life and career. It will challenge you to think differently and find clarity about your next step that will not only make you more successful but will also give you mind-blowing fulfilment.
This FREE webinar (free for Wharton Club of DC Members) will help you to:
● Uncover reason #1, why your current role is not as satisfying as it used to be
● Understand the #1 mistake most high-achievers make when it comes to career growth and identifying their next career move
● Discover five practical steps to getting fierce clarity about your career direction that is a guaranteed perfect fit for you, fuels your calling, ignites your joy and gives you mind-blowing fulfilment.
This is your chance to reimagine your life and your career on your terms!
Do not let your career just happen to you; life is too short.
It is time to get intentional and strategic about it.
Why wait, right?
Meet the Speaker:
Irina Sanchez de Lozada: a Wharton alum and Senior Vice President, Citibank; CEO and Founder of Success From Within Ltd; Creator of the world-known Aligned Career Mastery ™ System (ACM)

As Career Growth Strategist and Coach, Irina is committed to empowering ambitious, driven professionals to unlock their creative minds, maximise their potential and identify the right career path that fits in with who you are, your strengths, talents, and desired lifestyle.

She is also a firm believer in the power of career fulfilment in your overall success, wealth, productivity, well-being, and happiness.

Irina has built a successful career in sales at Citibank, advising clients on their investment strategies and managing the Sales Team. Following her purpose-driven vision, a few years ago, she started a coaching business and is in the process of growing it into a recognised global brand.

Irina is also a strong advocate of the importance of having an aligned career that fuels your calling, ignites your joy and gives you mind-flowing fulfilment. Which is why she is on a mission to help ambitious professionals around the world strategise their next big career move, even if you have reached the top and the next level is blurred.

Her signature Aligned Career Mastery ™ System (ACM) has helped hundreds of ambitious professionals get clarity about their next career move and transition into the chosen role with ease.

LinkedIn: http://linkedin.com/in/irina-sanchez-de-lozada-motivation-fulfilment-makingchanges

Click here to buy tickets!!!

(Or Register FREE, if you're a Member, if you register by 10/23; otherwise, 10/person). All others: Early Bird - 19/person thru 10/23; 29/person after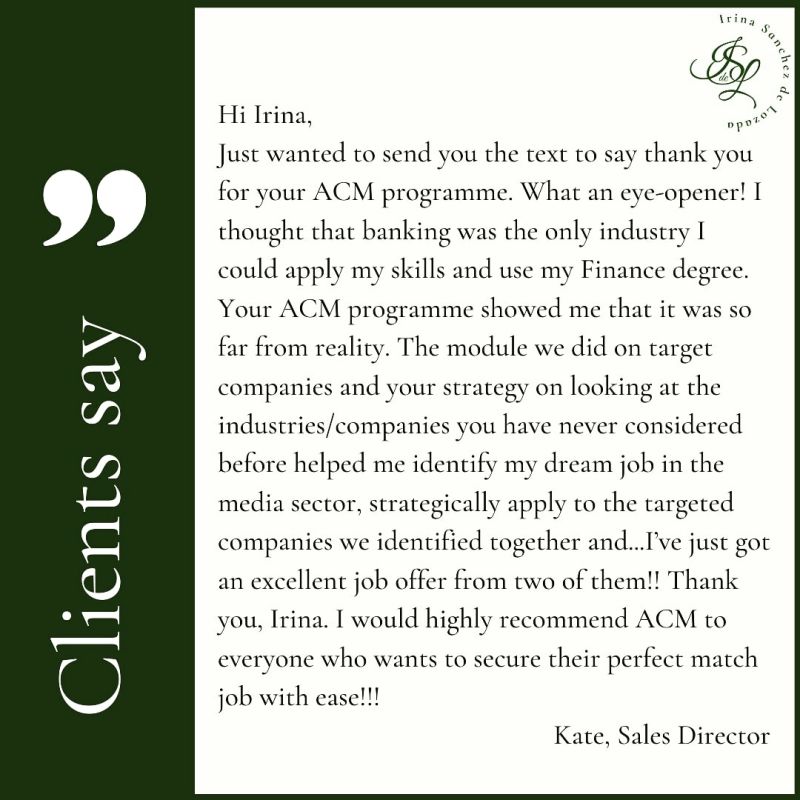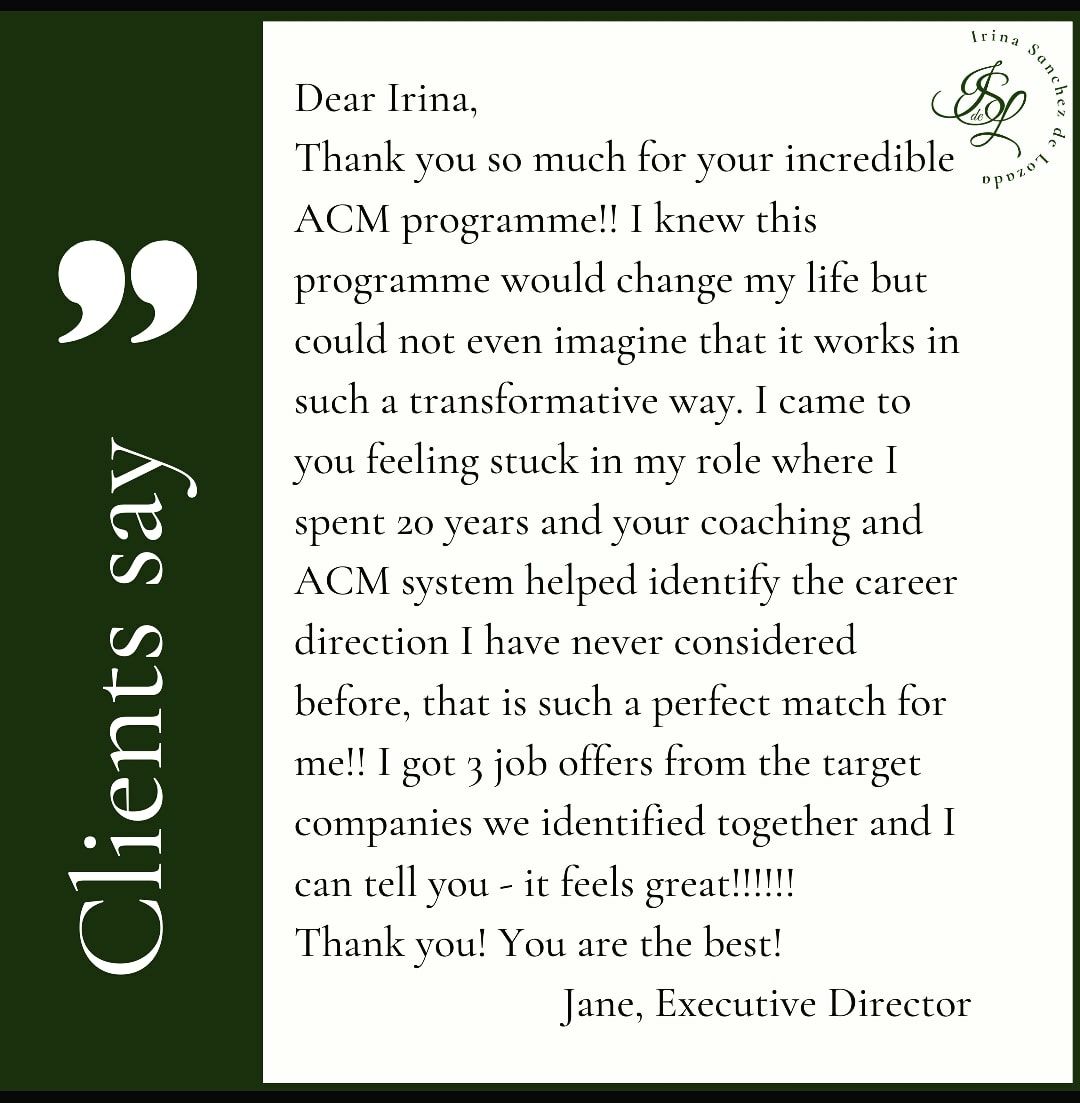 When:
9:00AM - 10:30AM Tue 27 Oct 2020, Eastern timezone

Virtual Event Instructions:
Your confirming email will contain the URL for program access.
Look Who's Coming:
Alan Schlaifer
Wharton DC Innovation Summit
Guest of Alan Schlaifer
Guest of Alan Schlaifer
Ije Okeke
Brian Barnett
The Barnett Company, Inc.
Joshua Krieger
Jim Grapek
Rodney Azama
Ruwan Salgado
Ruby Tang
Brian Barnett
Chrysanthe Courniotes
Booz Allen Hamilton
Karen Abbott
Skadden, Arps
Teddy Vagias
Frank Ganis
Claudia Meer
CoreMax Consulting
Richard Noth
Dannelle Shugart
George Giagtzoglou
Alazo Consulting
... a total of 21 guests.
Note: to opt out from this list please sign in, go to My Account and change your preferences under My RSVPs.