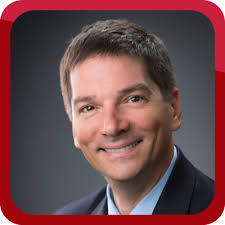 How Might We Drive Profitability Through Sustainability in the Food Supply Chain?
Rebooting the Food Supply Chain

Featuring Richard Tracy, an international development expert. Dedicated for past 15 years to reducing food loss & waste by improving cold supply chain

All invited to session in Wharton DC's "Future of Food" and "Future of Sustainability"
Rebooting the Food Supply Chain
Assumption:
● Being sustainable means taking a risk/potential cuts to profits
● Customers won't purchase imperfect products
● Perverse economic incentives currently decrease surplus utilization
Potential Solutions:
● Can Big Data offer the key to becoming more accurate in planting, with predictive analytics, real time shelf life trackers, with a movement to just-in-case inventory control?
● Explore the price impact of indexing terminal pricing to pack-out
costs for surplus and unmarketable products in order to create a new marketplace for retailers to purchase.
● Work with industry/commodity groups for retooling of current grading standards marketing orders and specs to promote inclusion of currently unmarketable produce. Discard cosmetic specs entirely.
Potential Impact:
● Reduction in food loss and waste
● More food available for those in need
● Reduction in greenhouse gases because food is diverted from landfills
● Agriculture footprint is frozen, if not decreased due to greater efficiency in planning, sales and shelf life.

Speaker:
Richard Tracy,

Richard Tracy is an international development professional with proven leadership and mentoring abilities. He excels at connecting diverse groups of personalities for a common goal. Mr. Tracy is exceptionally skilled in networking, business development and service delivery. For the past 15 years, he has been dedicated to reducing food loss & waste by improving the cold supply chain around the globe.
Who should attend
Everyone who:
• Wants to learn about how to eat in more healthful manner and be healthier
• Needs to lose weight and help our planet cut carbon
• Gain insight into where we may be headed in The Future of Food, in fruits, vegetables, protein (including plant protein) and more, with more eco-friendly and human-friendly production, shipping and consumption of food. Also, what are the business opportunities for "greener" foods?
• Whatever your ethnicity, age, or other factors, wants to learn more about managing your food and helping our planet
11:45 am - 12:00 pm -- Virtual Networking on Zoom Meetings, in virtual breakout rooms, if enough people sign up

12:00 - 1:00 pm Presentation, including shared screen for slides and Q&A

1:00 - 1:15 pm: Further virtual networking

REGISTER for THIS EVENT (Free for Members, President's Club Members (Yourself and 2 guests all comped).

Others: Early Bird: 19/person for all Non-Members (through September 12), 29/person after
When:
11:45AM - 1:00PM Tue 13 Oct 2020, Eastern timezone

Virtual Event Instructions:
Your confirming email will contain the URL for program access.
Look Who's Coming:
Alan Schlaifer
Wharton DC Innovation Summit
Guest of Alan Schlaifer
Guest of Alan Schlaifer
Brian Barnett
The Barnett Company, Inc.
Rodney Azama
Ruwan Salgado
... a total of 7 guests.
Note: to opt out from this list please sign in, go to My Account and change your preferences under My RSVPs.