49th Annual Wharton Award Celebration - Online this year
You are invited to join us as we recognize this year's group of Honorees. All amazing Wharton & Penn alums who have led exemplary lives & careers, even during the pandemic.

All heroes, in a year when we all need inspiration - and a reason to celebrate. Learn from them, connect with these amazing individuals and others who will be joining us.

And if you want to toast to them, you are invited to open your favorite bottle of bubbly or enjoy a delicious dinner while joining us.

Everyone, regardless of whether you're a Wharton alum, invited.
Key Points:
Evening of Monday, December 21, 2020

Schedule:

6:00-630 pm: Networking on Zoom Meetings, in virtual breakout rooms

630-730 pm: Awards presentations, review of last year, plans for the year ahead

730-8 pm: Further virtual networking, if desired

Registration link will be sent no later than 10 AM on December 21, to all who sign up for this event.

All purchases and contributions are fully tax-deductible. The Club is a 501(c)(3) charitable nonprofit.
Who should attend:
All Members of the Wharton Club of DC

All Wharton & Penn alumni (ALL of you are welcome to join our Club!)

Anyone interested in businesses that support the DMV community.

Everyone who wants to network with other outstanding leaders at the Gala!

All who want to support the diverse programs of the DC Wharton Club.

Everyone who reserve a places at $250 or more will be able to receive a copy of Honoree Dr. David Fajgenbaum's bestseller, Chasing My Cure.**

At $500 or more, as special thanks to you, he will autograph your copy.

Of course, if you wish, we can send a copy to someone you designate or one we choose.

We have already sent copies to the families of several people dealing with fatal diseases

IMPORTANT: If we raise sufficient funds, we will make a contribution of part of our proceeds to CDCN.org, the nonprofit headed by Dr. Fajgenbaum, to deal with the rare disease - Castleman Disease - that affects him and thousands of others worldwide.

They have already helped to treat many people and extend many hundreds of lives, including his.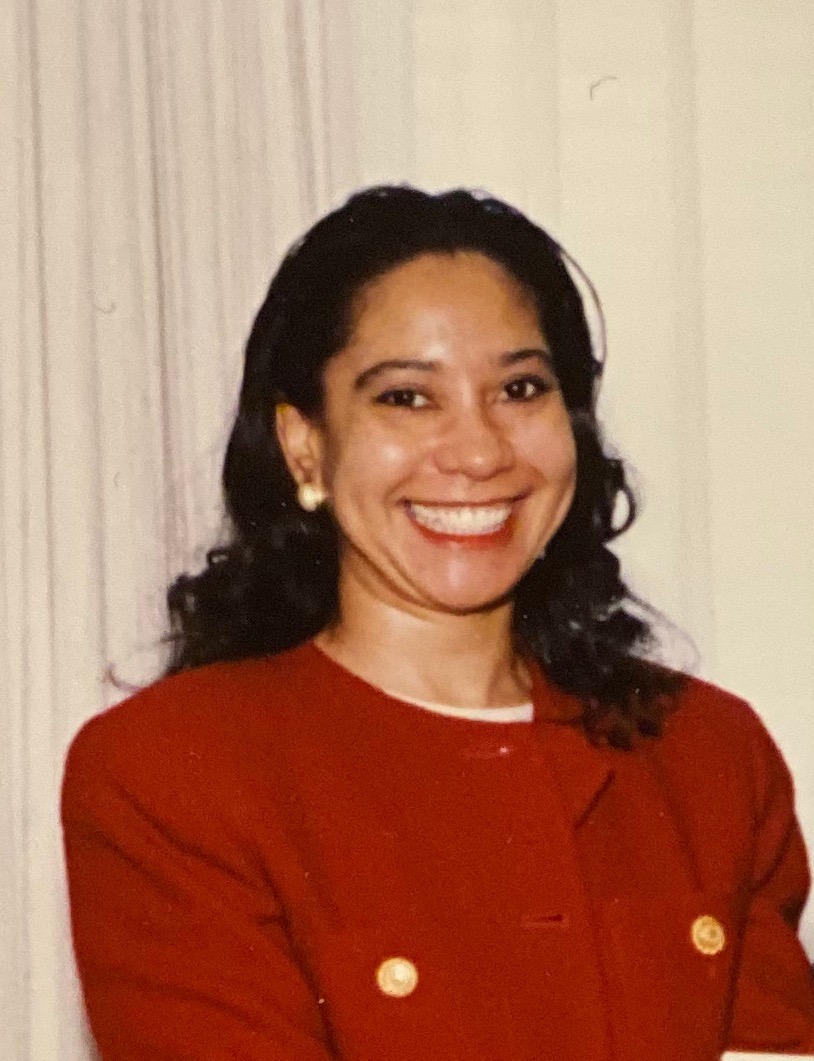 Meet the Honorees:
Marilyn Carlson,

WG'81, Leader in Housing Finance: Funding, Liquidations & Restructuring Totalling Billions of Dollars.

Since earning her M.B.A from the Wharton School, Marilyn has held leadership roles driving programs in the federal government and quasi-governmental entities to successfully link the financial markets to public services. She served in the Senior Executive Service of the federal government for close to two decades. She successfully developed, implemented, and directed national business programs while strengthening positive relationships among financial entities, such as state, local, and federal governments, as well as non-profit institutions.

At the U.S. Department of Housing and Urban Development (HUD) in Washington, D.C., Marilyn was appointed to the career Senior Executive Service (SES) in 1997 to serve at Ginnie Mae as Vice President for the Office of Policy, Planning, and Risk Management. As the first woman in the SES at Ginnie Mae, she directed all Ginnie Mae activities related to program business planning, policy, product development,
and program business risks spanning a portfolio exceeding $6 billion.

CLICK HERE to learn more about Marilyn

.

David Fajgenbaum, MD, M'13, WG'15:

Physician-Scientist | National Bestselling Author of Chasing My Cure | Disease Hunter | Speaker | Survivor.

David is the co-founder and Executive Director of the Castleman Disease Collaborative Network (CDCN) and one of the youngest individuals to be appointed to the faculty at the University of Pennsylvania Perelman School of Medicine.

He has been a leader in vital research to take existing drugs to repurpose them for so-called "off-label" uses in treating diseases beyond those for which they first received FDA approval. While about 1,500 drugs are approved to treat about 2,500 diseases. But that leaves about 7,500 diseases with no FDA-approved treatment.

**After first using this method in the fight against Castleman Disease and other rare diseases, David played a key role in applying this process to the global fight against COVID-19 this year. PennMed's COvid19 Registry of Off-label & New Agents (CORONA) examined the 115 repurposed drugs covered in medical literature that had been tried against COVID to assess whether any warranted further study in a proper clinical trial.
Betsy R. Glick, C'86, Media Liaison, Government & Nonprofit Sectors
Currently, Betsy is a media liaison for the Federal Bureau of Investigation, where she coordinates long form and specialty media projects such as documentaries, books, television dramas and motion pictures. Five recent pro-bono television spots alerting the public to crime and fraud reached over 140 million viewers.

Her career was largely built in the nonprofit sector. As communications director for the National World War II Memorial, Betsy was responsible for the fundraising campaign awareness. Her tenure there culminated with the dedication ceremony in 2004, attracting more than 315,000 attendees and more than 750 news organizations to Washington, D.C. The monument's primary spokeswoman, Glick placed or appeared in hundreds of news stories across the country featuring former Senator Bob Dole and spokesman Tom Hanks. Her efforts were critical to the award-winning campaign reaching its $140 million fundraising goal more than three years ahead of schedule.

Previously, Betsy was VP Marketing/Communications at Community Anti-Drug Coalitions of America/Drug-Free Kids Campaign, a national organization representing 5,000 members. At CADCA, she developed and enhanced the organization's brand and image among partners such as the White House Office of National Drug Control Policy and the Partnership for a Drug-Free America. She oversaw all publications, advertising, collateral materials and the Web site. Additionally, she helped local anti-drug coalitions develop media relations programs while garnering national media attention on varied and controversial topics in outlets such as USA Today, CNN and Fox News. Her aggressive marketing campaign increased online subscribers from 2,000 to 10,000 and increased annual meeting attendance by 50 percent.

Tony Surak,

WG '96: Early stage technology investor & company builder

Tony currently is an early stage technology investor and company builder within cyber and data science with startup foundry DataTribe. Previous startup experiences include cofounder of first commercial enterprise grade internet based phone company operating nationally, GM of Global R&D software firm with operations in 7 countries, Chief Sales Officer for a startup providing outsourced product services, scaling revenue from 0 to $100MM annually, management team member/investor of startups with exits to public companies; and M&A advisor.

Several successful exits include - FoundationDB (acquired by Apple) , GlobalLogic (acquired by Apax Partners), SocialSpring (acquired by United Web), & Synaptyx (acquired by Telco Systems).

Recognitions include:

Alum of Mindshare - An invite-only organization for CEOs in the Mid-Atlantic Region.....
When:
6:00PM - 7:30PM Mon 21 Dec 2020, Eastern timezone

Virtual Event Instructions:
Your confirming email will contain the URL for program access.
Look Who's Coming:
Betsy Glick
Jean-Francois Orsini
Tony Surak
DataTribe
felix tippy
Randi Pomerantz
Alonzo Hill
September Hill
Dean Eilertson
Jennifer Weiss
Robert Unnold
Did U Remember To LLC
Monique Kelso
Retired FBI
cynthia mcgrory
Alan Schlaifer
Wharton Club of DC
Phil Bernstein
Dr. David Fajgenbaum, MD, Exec. Dir.
Castleman Dis. Collaborative Network
Andrea Essex
Long & Foster
Marilyn Petry
Jeff Krasney
Wharton Club of DC
Jason Stern
Braddock Communications
Dannelle Shugart
Shugart Consulting
Jonathan Schlaifer, Esq.
Jerome Barry, Exec. Director
The Embassy Series
Lee Corey
Morgan Stanley
Guest of Lee Corey
Guest of Lee Corey
Guest of Lee Corey
Guest of Lee Corey
Chester Levine
Richard Berger
Foresight Financial Partners
Marty Gordon
Philips
Robert Swartz
Ronald Dirienzi
Results First Corp
Gregory Dole
Susan Forbes
Alison Adler
The Embassy Series
David Wolthoff
Rachel Jacobson
Marvin Petry
Stites & Harbison
Gunnar Gunnarsson
Cornelis Networks, Inc.
Randall Reade
Washington DC ArchAngels
Marya Pickering
David Morey, Chairman
DMG Global
Marilyn Carlson
Guest of Marilyn Carlson
Guest of Marilyn Carlson
Guest of Marilyn Carlson
Guest of Marilyn Carlson
Juanitaa Galbreath
Fed. Govt.: Sr. Exec. Serv.
Roberta Todd
roberta.todd@msn.com
Lanier Hilton
HUD
Brandon Carlson
John Carlson
David Sebastiani
FBI
Terry Johnson
Riparian E!, Inc. (Riparian Broadcasting)
Jeffrey Gordon
SGK Wealth Advisors
Jeff Gordon
Print1
Dr. David Fajgenbaum, MD
Guest of Alan Schlaifer
Serge Devieux
Mitch Davis
ExpertClick.com
Dan League
DC ArchAngels
Ruby Tang
Henry Z. Tang, WG19, MA19
Patty Prazenica
Barbara Byer
Guest of Betsy Glick
Bari Rubin
Dean Rubin
Linda Vieregge
Mary Wu
Cisco
Mike Girouard
Richard Wathen
Nancy Collins
Maurice Boissiere
DataTribe
Bikram Bakshi
BluVentures
Carl Bitler
Bitler Investment Management, LLC
Jane Stieber
Igor Eberstein
DrJoseph Cater III
Market-Economics, Inc
Anatol Surak
Bill Vredenburgh
Linda Roth
Doug Stanton
Guest of Doug Stanton
Nathan Simms
Sheila Crowley
Sue Carr
Bruce Lane
The Meridian Group
Ramesh Gupta
Ligado Networks
Richard Noth
Roberta Todd
ray carlisle
NID Housing Counseling Agency
Justine Schaffner
Campus Consulting
Anthony Calhoun
Monique Lass
... a total of 111 guests.
Note: to opt out from this list please sign in, go to My Account and change your preferences under My RSVPs.