Managing the College Process to Achieve Brilliant Outcomes, with Beth Walker & other Top Advisors
Learn from top advisor Beth Walker & her colleagues how smart parents (& grandparents) find the right school for the right price. Discover a comprehensive financial plan to cut your costs in half. All welcome. Register early: limited number of places
Virtual Event:

Who should attend:

All parents with children who have already applied to college, or who are planning to apply in the next several years.

Even those with one or more already in college or grad school

Grandparents with grandchildren whose college education they may be helping to finance.

And especially to all parents and grandparents who want the best fit - and value - for their children - or grandchildren - that all of them can afford!

Q&A to follow

Description:

Today's college process has morphed into a team sport.

And it's a very expensive game, potentially costing you and your sutdents anywhere from a few thousand - up to $75,000 or more - EACH YEAR - for 4 to 6 years - for EACH student.

So, the total could be from $50,000 to $300,000 OR MORE - per student - in after-tax dollars.

No wonder, it's an intensely emotional and increasingly expensive project that requires planning and participation from the student, the parents and experienced outside resources.

One of the biggest stumbling blocks families encounter in successfully managing this project is they don't have a clear idea of the who, what, when or how as it relates to all the moving parts.

This presentation is designed to help families reboot their beliefs and assumptions about the college process by understanding today's landscape, timelines and expectations. Every family can easily transform overwhelming stress into a healthy, motivating energy that helps both parents and students move toward a brilliant outcome.

The speakers will offer all attendees a solid foundation for understanding the key roles and responsibilities associated with today's college finding and college funding process – incorporating the twelve critical components outlined in the book, Never Pay Retail for College, and weaving those components into the three foundational pillars:

Academic fit

Personal fit

Financial fit
Schedule:
Part 1: 7:00-7:30 PM ET:
Introduction of Speakers and Topic

:

Problem – College: Cost, Complexity, Confusion

Solution – Project Management Approach

12 critical components from the book

Three Pillars approach

Academic Fit – Cathy Copeland Titus

Personal Fit – Linda Waters

Financial Fit – Beth V. Walker

Demonstration of the CAP Tool in Action
7:30-7:50 PM ET Q&A with participants (Questions should be submitted when you register to have the best change of being asked. Also better chance of being asked if issues are general and not just for your specific situation.)
BONUS: Everyone who registers will be able to schedule free 30-minute session with one of the three speakers! No obligation to do so, but potentially great opportunity for you.
Conclusion
Part 2: 8:00-8:30 PM ET
All three speakers will cover other key topics, each in a breakout session. These are the topics and speakers - latest updates and additional material NOT covered during the main session or in the book:
Beth V. Walker: Financial Fit
Linda Walters: Personal Fit
Cathy Copeland Titus: Academic Fit
Two parts of the program:
7-8:00 pm: First session, where Beth covers the basics and takes some questions
8:00-8:45 pm: Second session, where speakers add information not covered in the first part
When: Wednesday, March 24, 2021 (at 7:00-8:45 pm)
Where: Online: Zoom. URL Sent by 10 AM the morning of the program. Only those who register will be admitted to the program.
***
Click here to buy tickets!!! Everyone who registers will get a copy of Beth's book, Never Pay Retail for College. The sooner you register, the faster your book will arrive. (We will try getting your book to you as soon as possible, preferably before the program. But unfortunately can't guarantee that, especially. Again,

REGISTER early, for these benefits:

Maximize the likelihood your book will arrive before the program
Register for the breakout sessions (only 25/session will be admitted; extra info not covered in the general session

Members of Wharton Club and Strategic Partners: Just 30/computer/family - Special savings for everyone who is a current member of a Strategic Partner! (You must list Partner's name when you register to quality: enter under "Special Instructions." Thanks. Those who do not register won't be admitted.....so register while we have space!)

Wharton President's Club Members: Comped for the both sessions!

Non-Members: - 49/seat/PC screen/family) after (You may benefit from joining the Wharton Club or a Strategic Partner Club, and save on this and other programs)
Category

Both sessions

+ book + video access

1st

session only; no book or video access

Wharton Club of DC:

President's Club & Lifetime Members

Comp

Comp

Current Member:

Wharton Club & Strategic

Partners

30/family from one location

15/family from one location

**Non-Members -

Public: All welcome

49/family from one location

25/family from one location

**Consider joining Wharton Club or other groups to save!
EVERYONE: Be sure we have your current mailing so that we know where to send your book. If it's different than the credit card billing address, plea

se note the mailing address when you register. Thanks!

BONUS: The first 25 to register will be able a free half-hour, no obligation consultation with one of the three speakers.
CLICK HERE to Register - for these benefits:
lowest rates

best chance of getting the book before the program

option to get free consultation

possibility of attending breakout session (those who register first get first priority in choosing breakout)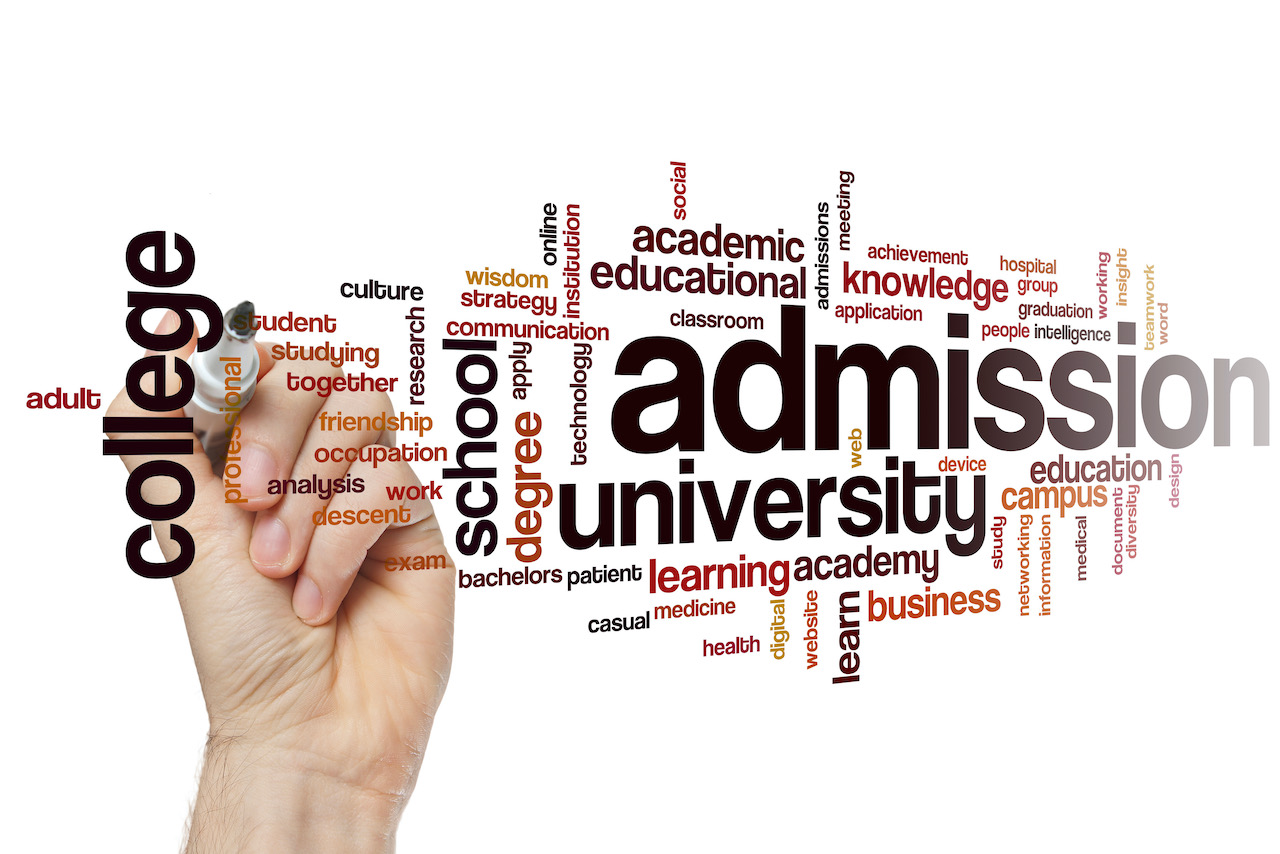 Meet our panel of speakers:

Cathy Copeland Titus, College Admissions Planner

Cathy entered the higher education field as founder and CEO of a multi-

platform educational technology company designed to provide university enrollment managers with unique student candidate data. After years of supporting colleges on the yield side of the equation, she exited her company and enrolled in a certification program in admissions at University of California to begin helping students and families find their best college options.

Having partnerships with experts in various disciplines, Cathy has consulted for over 25 years in the entrepreneurial start up community, delivering expertise in marketing and product-to-market logistics for the medical device manufacturing field, workforce training, and ISO compliance.

Cathy is a dedicated professional ready to listen to each student as a unique individual as they find the best path to success. Cathy is a proud lifetime Girl Scout and member of NEACAC, HECA and IECA.

Beth Walker, Certified College Planning Specialist

As a scholarship athlete for the women's volleyball team at the University of Kansas, Beth earned distinction as an Academic All-American. After completing her bachelor's degree, she went to work for several large corporations including Procter & Gamble, Clorox, and McKesson, moving quickly through the management ranks.

In 1999, she left the corporate world and became a financial planner. She chose this profession because she wants to be a catalyst for abundance and eliminate the scarcity mentality that many people experience around money. By alleviating financial uncertainty in clients' lives, she allows them to focus on their unique contribution.

As a Certified College Planning Specialist (CCPS), Beth is trained in the complex strategies suitable for reducing a family's out-of-pocket college expenses, routinely saving families 25%-50% on the cost of college.

She is the author of two books, An Employee's Guide to Stock Options (McGraw-Hill, 2003) and Never Pay Retail for College (Prussian Press, 2017). Beth has been quoted frequently in the press including in the Wall Street Journal, US News & World Report, CNN Money, and the Denver Post.

Linda Waters

Linda is known for her intuitive style and results-oriented approach.

She has a passion for helping people develop the confidence they need to successfully step out of their comfort zone, embrace change and achieve success. She is certified to administer world-class assessments tools including the MBTI (Myers-Briggs), and several effective business leadership tools. She has a psychology degree from the University of Vermont.

With more than 20 years in the corporate sector, she consults regularly with companies in the areas of organizational development, leadership strategy, brand and product development, and sales strategy. Waters also speaks regularly on the topics of career reinvention, navigating today's job search and entrepreneurship, including her own story about her move from corporate work to starting three successful businesses dedicated to helping others.

She is an author and presents regularly on career-related topics for universities such as Northeastern, Stonehill, Babson, University of Vermont, the MASS Conference for Women, Ameriprise Financial, and many other corporations. She is the recipient of an Athena award winner, presented to an individual who is recognized for professional excellence, for providing valuable service to their community and for actively assisting women in their attainment of professional excellence and leadership skills.

Linda is the mother of 2 and has "lived the dream" of navigating the college search.

CLICK HERE to Register NOW - for these benefits:

lowest rates

best chance of getting the book before the program

option to get free consultation

possibility of attending breakout session (those who register first get first priority in choosing breakout)

Testimonial from Todd Anderson:

"Our kids have loved meeting with Beth, and she has been effective at helping them find out more about their gifts and passions. We are confident that we are in a much better place than before we met her. We give her book and her process a 'two thumbs up.'"



When:
6:45PM - 8:45PM Wed 24 Mar 2021, Eastern timezone

Virtual Event Instructions:
Your confirming email will contain the URL for program access.