Meet Dan Hutson, Vice President of Marketing, Claiborne Senior Living: Senior Living: "Facing the Innovation Imperative"
Wharton Club of DC Members invited to this Special BCC Rotary Club Event: Networking, Meal, & Talk. All Members & Guests Welcome. RSVP by 9/8.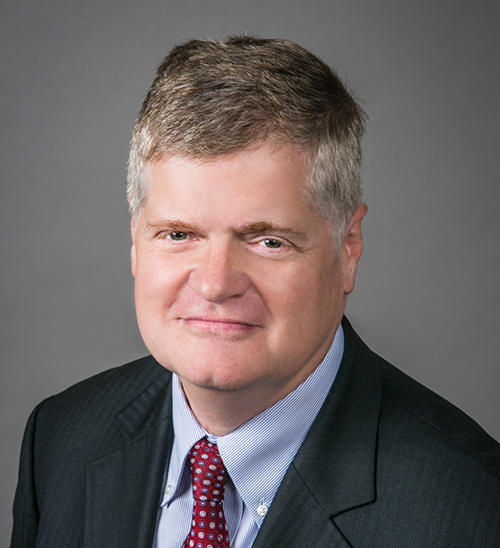 DAN HUTSON
VICE PRESIDENT OF MARKETING, CLAIBORNE SENIOR LIVING
Dan Hutson is chief marketing officer for Claiborne Senior Living, a privately held owner-operator of senior living communities throughout the Southeast. He has more than 30 years of experience in helping organizations meet their marketing, communications and strategic planning needs.
Before joining Claiborne, he served as chief strategy officer for HumanGood, the nation's seventh-largest nonprofit provider of senior housing, serving 10,000 older adults in five Western states. As CSO, he was responsible for strategic planning, sales and marketing, corporate communications, and innovation and experience design.
Dan has spoken on senior living trends, marketing, innovation and other topics at the NIC Fall Conference, Senior Care Marketing Sales Summit (SMASH), the Argentum Chief Executive Summit, LeadingAge national and state conferences, and other gatherings of senior living leaders. He also has served on the advisory board of SMASH and the conference education planning committees for the NIC Fall Conference and LeadingAge Annual Meeting & EXPO. His marketing and communication programs have been honored by the National Mature Media Awards, Content Marketing Awards, EXCEL Awards and Healthcare Marketing IMPACT Awards, among others.
Dan has his bachelor's degrees in political science and sociology from UCLA: the University of California, Los Angeles.
Members: 29/person, inclusive (Meal at Kenwood Country Club, Beverages, Presentation, Networking)

President's Club & Lifetime Members may bring up to 3 guests and this per person rate
Other Members: may attend also at this rate

Because of Kenwood Country Club rules, lunch reservations must be made no later than 7pm ET on Wednesday, a week before the event (Sept 8, no later than 7pm ET)

Non-Members: Welcome to join the Club to be able to Register for this event - and get access to many other programs, including some that are free!
When:
12:00PM - 1:30PM Wed 15 Sep 2021, Eastern timezone

Where:
Kenwood Country Club
5601 River Road
Bethesda, MD 20816 USA
[ Get Directions ]