Economist Alan Cole BA '11, MBA '19 (W) discusses his views on Biden's plans for economic recovery from COVID-19
Wharton Club of DC Members invited to this Special BCC Rotary Club Event. All Members & Guests Welcome.
Thursday, October 21, 2021
6:30-7:30pm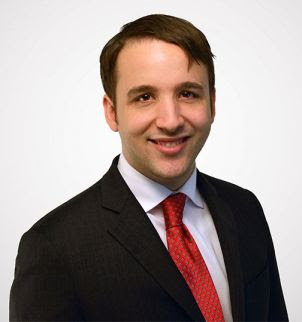 Join us for a talk with Alan Cole on his views about the Administration's plans for economic recovery. Gaining agreement of Congress on policy, increasing spending, increasing trade, increasing taxes - what are the next steps?
---
Before Full Stack Economics, Alan served as a senior economist with the Joint Economic Committee of the US Congress, where he advised Senator Mike Lee (R-UT) and published reports on issues ranging from monetary policy to housing to the economics of the COVID-19 pandemic.
As an economist at Tax Foundation, he wrote code for the Foundation's tax model and used the model during the 2016 presidential campaign to advise over a dozen presidential organizations. He also used it to advise members of the House Ways and Means Committee on tax policy proposals—
including what eventually became the 2017 tax reform. More of his consulting work has been with Republican politicians than Democrats.
Alan holds an MBA from The Wharton School with a dual major in Finance and in Business Economics and Public Policy, and a BA in Economics from Yale University.
For Members only:

Confirming email will contain the URL for the Zoom session
When:
6:30PM - 7:30PM Thu 21 Oct 2021, Eastern timezone

Virtual Event Instructions:
Your confirming email will contain the URL where you can register for program access.
Look Who's Coming:
Alan Schlaifer
Wharton Club of DC
Guest of Alan Schlaifer
Guest of Alan Schlaifer
Steve Lebischak
... a total of 4 guests.
Note: to opt out from this list please sign in, go to My Account and change your preferences under My RSVPs.