The National Press Club Virtual Newsmaker: Dr. Anthony Fauci
Dr. Anthony Fauci, director of the National Institute of Allergy and Infectious Diseases (NIAID), will discuss the current state of the pandemic at National Press Club Headliners Virtual Newsmaker on Monday, Dec. 20 at 3 p.m.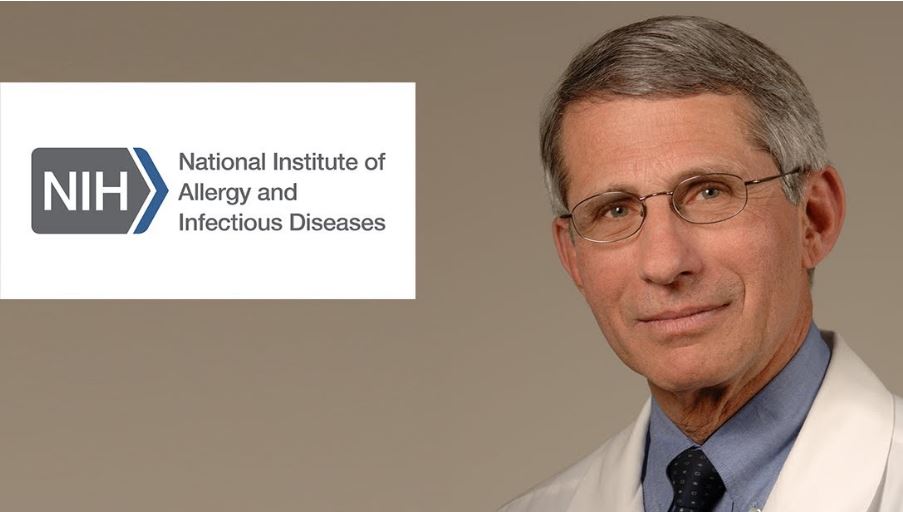 This one-hour program will stream live on the Club's website and YouTube Channel as part of the National Press Club's Virtual Headliner series, and is accessible to both the press and general public free-of-charge. Viewers are invited to submit their questions for Fauci in advance or during the live program via email to Headliners@Press.org with "FAUCI" in the subject line.
The number of Americans who have died from COVID-19 now exceeds 770,000, and the pandemic continues to challenge our country as nothing else in modern history. While the percentage of vaccinated Americans continues to rise, misinformation and vaccine resistance persists.
Fauci, the leading government scientific voice in the effort to combat the pandemic and a top medical researcher in infectious disease, will report on the country's progress toward containing the COVID-19 virus and what challenges remain.
Fauci began his career at the National Institutes of Health (NIH) in 1968 in the Laboratory of Clinical Investigation in NIAID and was later appointed Chief of the Laboratory of Immunoregulation in 1980, a position he still holds to this day. Fauci became director of NIAID in 1984 and has advised two Presidents on COVID-19, and five Presidents on HIV/AIDS and many other domestic and global health issues. President George W. Bush awarded Fauci the Presidential Medal of Freedom for his role as an architect of the President's Emergency Plan for AIDS Relief (PEPFAR).
When: Monday, December 20, 2021 (at 3:00 pm)
Where: Online:
***
REGISTER for THIS EVENT (Free for All Members!)
When:
3:00PM - 4:00PM Mon 20 Dec 2021, Eastern timezone

Virtual Event Instructions:
Your confirming email will contain the URL for program access.
Look Who's Coming:
Jeffrey Krasney
Stephanie Katz
Alan Schlaifer
Guest of Alan Schlaifer
Guest of Alan Schlaifer
... a total of 5 guests.
Note: to opt out from this list please sign in, go to My Account and change your preferences under My RSVPs.