The National Press Club Virtual Newsmaker: Aruba's Prime Minister Evelyn Wever-Croes
Aruba's Prime Minister Evelyn Wever-Croes will address the National Press Club and take questions at a virtual event next month. The program will be held on Monday, Jan. 10 from 2:00 p.m. to 3:00 p.m. EST, and will be moderated by outgoing National Press Club President Lisa Matthews.
This one-hour pro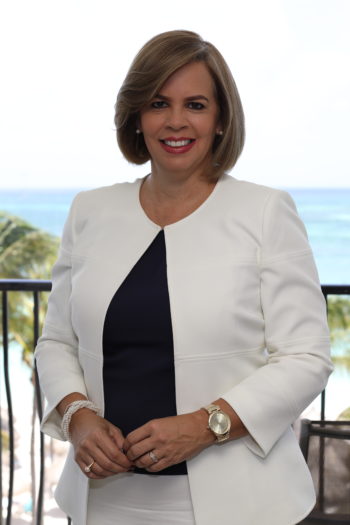 gram will stream live on the Club's website and YouTube Channel and is accessible to both the press and general public free-of-charge. To submit a question in advance, email headliners@press.org with "PM Wever-Croes" in the subject line.
Evelyn Wever-Croes is the first female prime minister of Aruba, a position she's held since 2017. She has made her name as an advocate for innovation and diversity, and has been leading the social democratic party, the People's Electoral Movement, since 2011. Wever-Croes also serves as the Minister of General Affairs, Integrity, Energy, Innovation, and Government Organization.
This event will be a rare opportunity for the Club members to ask Wever-Croes about Aruba's economic development, US relations with the Dutch Caribbean island, the challenges posed by the Covid-19 pandemic and more.
When: Monday, January 10, 2022 (at 2:00 pm)
Where: Online:
***
(Or Register FREE, if you're a Member)(Confirming email will contain the URL for the Online session)
REGISTER for THIS EVENT (Free for All Members!)
When:
3:00PM Mon 10 Jan 2022, Eastern timezone

Virtual Event Instructions:
Your confirming email will contain the URL for program access.