Washington Association of Money Managers is pleased to present an online program: "Fixed Income Market Update" on Wednesday, January 19, 2022 at 6:15 PM Presented Online Only
Presented online via GoToMeeting. Access instructions will be emailed to those who register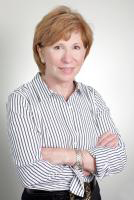 Ellen Safir
Chief Investment Officer
New Century Advisors
Members and Guests: Free

All eyes are on interest rates as we begin a new year. How quickly might the Federal Reserve raise interest rates and taper its asset purchases, and how much might this dampen the bond markets and markets overall? Are investors' fears of higher inflation well-founded and which fixed income asset classes are best positioned for gains in 2022?

Join us for exclusive insights from Ellen Safir, founder and Chief Investment Officer of New Century Advisors (NCA), where she is responsible for the firm's overall investment and business strategies. An early adopter of TIPS, she has helped advance the firm's reputation as an expert in inflation-linked securities. Her expertise includes high-yield and emerging markets as well as traditional fixed income sectors.

Prior to founding NCA, Ellen served for 16 years as Managing Director, Fixed Income and Currencies, at the Howard Hughes Medical Institute (HHMI), a nonprofit medical research organization and one of the largest philanthropies in the US, where she pioneered the development of "core plus," now a commonly accepted strategy that employs a broad opportunity set within portfolios. She began her career as a financial analyst at the Federal Reserve Board in Washington, D.C.

Please register at wammdc.org. The event is free of charge to WAMM members and non-members.

Please note that the Chatham House Rule applies – neither the comments of the speaker nor those of other participants are for attribution.

Mark your calendar for our upcoming events:
February 2022: Real Estate panel, featuring David Wertheim, Invesco; Floris van Dijkum, Compass Point; moderated by Michael Joyce, Oranswell Realty Partners

May 2022: Emerging Markets Update, featuring Tapan Gandhi, Senior Investment Director, Cambridge Associates

Not a member? Join now or renew your membership by clicking here. Membership is available to individuals as well as institutions. Institutional membership is a great way to provide thought-provoking programming to your employees, clients, or students, and institutional members have the option to be listed as supporters on our website.
To see the full list of Upcoming Speakers, or for Additional Information, visit us at
www.wammdc.org
.
When:
6:15PM - 7:15PM Wed 19 Jan 2022, Eastern timezone

Virtual Event Instructions:
Your confirming email will contain the URL where you can register for program access.