Washington Association of Money Managers is pleased to present an online program: Real Estate Panel Presented Online Only
Floris van Dijkum, Compass Point Research and Trading. David Wertheim, Invesco. Michael Joyce, Oranswell Realty PartnersPresented online via GoToMeeting. Access instructions will be emailed to those who register
Real Estate Panel
Please join us at our event on
Tuesday, February 22, 2022 at 6:15 PM
Now is a time of economic transition: rising inflation, expectations of contractionary Fed policy, and long-term shifts in the supply of and demand for commercial space as society adapts to changing pandemic conditions. All of these trends raise questions for the real estate sector:
As the Fed raises short-term rates and reduces the size of its balance sheet, how might this impact the pricing of income-producing real estate?

What non-traditional real estate sectors are best positioned for growth?

What does the future hold for office space, and what are the implications for capital markets?

To what extent have 2020's fears of widespread market distress materialized?

The top markets for real estate investment have shifted from heavy concentration on the coasts to a much broader geographic range, including much of the South. What's causing this change?

We are fortunate to have highly-respected industry experts to walk us through the sector outlook. Floris van Dijkum is Managing Director at Compass Point Research and Trading and has over 30 years of real estate investment, research, and banking experience. David Wertheim is Senior Client Portfolio Manager focused on real asset securities, representing Invesco's real assets investment management team to clients and prospects. The panel will be moderated by Michael Joyce, Managing Partner at Oranswell Realty Partners, where he oversees the operation and management of approximately 1,500 multifamily units along the East Coast.

Please note that the Chatham House Rule applies – neither the comments of the speaker nor those of other participants are for attribution.

Please register by 5:00 PM ET on Monday, February 21, 2022 below.

Note that there is a limit to the number of participants. Please register early!
Conference call details will be will be sent via email to those who register.

David Wertheim
Senior Client Portfolio Manager
Invesco
David Wertheim is a Senior Client Portfolio Manager focused on real asset securities. In this capacity, he works with Invesco's real assets investment management team, serving as its representative to clients and prospects.
Mr. Wertheim began his career in 2000 and joined Invesco in 2018. Prior to joining Invesco, he was a senior client portfolio manager for real assets, commodities and equities with Deutsche Asset Management.
Mr. Wertheim earned a BBA from George Washington University with a dual concentration in international business and marketing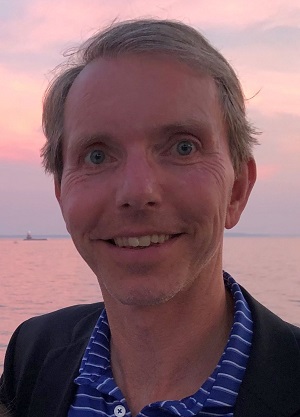 Floris van Dijkum
Managing Director
Compass Point Research and Trading, LLC
Floris van Dijkum joined Compass Point Research and Trading, LLC in June 2019, bringing 30+ years of real estate investment, research and banking experience. Prior to joining Compass Point, he started the REIT research effort at Boenning & Scattergood. Before that, he started the global REIT investment platform at BlackRock, where he served as COO and was responsible for a quarter of the U.S. portfolio. Prior to BlackRock, Mr. van Dijkum worked in Europe where he served as Chief Investment Officer for Speymill Property in London, head of real estate banking at NIBC in the Netherlands, partner at Forum Partners, head of Lehman Brothers European real estate banking in London, and Senior European Real Estate Research Analyst at Morgan Stanley in London. Before Europe, Mr. van Dijkum worked at Salomon Brothers in New York covering REITs, helping the team become top ranked. Mr. van Dijkum started his real estate career at LaSalle Partners in Chicago and London. He graduated with a B.A. in history and philosophy from the University of Virginia.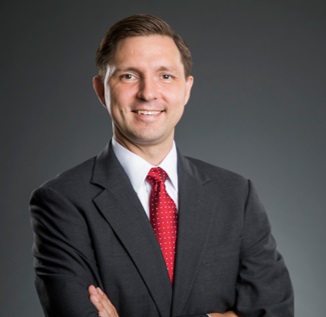 Michael Joyce
Managing Partner
Oranswell Realty Partners
Michael Joyce is Managing Partner at Oranswell Realty Partners, a tightly-held apartment investment and management firm with properties along the East Coast. In this role, Michael oversees the operation and management of approx. 1,500 multifamily units, and actively solicits opportunities to grow the business.
Prior to joining Oranswell, Michael spent more than eight years at American Real Estate Partners (AREP), a value-add focused operator and developer of office properties in the mid-Atlantic, where he was responsible for sourcing, underwriting, diligencing, financing and closing new acquisitions. At AREP, he has closed more than $1.2 billion of acquisitions and dispositions representing 6.9 million square feet in the Mid-Atlantic and Northeastern US. In addition, Michael played a key role in supporting the raising of AREP's first two discretionary funds.
Michael has also held positions at Aareal Bank in Wiesbaden, Germany, where, as a member of the hotel lending group, he originated $150 million of new mortgages in the United States and was responsible for overseeing a $400 million portfolio of loans throughout Europe; and at Banc of America Securities, where, as an analyst in the Real Estate Investment Banking group, he executed the placement of JV equity in a $750 million office and industrial portfolio as well as the $6.6 billion sale of CNL Hotels and Resorts to Ashford Hospitality Trust and an affiliate of Morgan Stanley Real Estate.
Michael holds a Bachelor of Arts in Classical Languages and Civilizations from Duke University and an MBA from the Tuck School of Business at Dartmouth College. Michael earned the CFA designation in 2012.
Michael enjoys spending time with his wife and five children, reading, and cycling. Michael also serves on the Advisory Board for the Duke University Catholic Center and is a member of the One Loudoun Neighborhood Association.
REGISTER: Wharton Club of DC Members:
When:
6:15PM - 7:15PM Tue 22 Feb 2022, Eastern timezone

Virtual Event Instructions:
Your confirming email will contain the URL where you can register for program access.