Harvard Club of Washington, D.C. Turmoil in Ukraine | Hear from Ukrainian CEOs on the Ground 4/7
Ukrainian CEOs are going to extraordinary measures to keep their companies viable and their employees safe, not to mention meeting critical and constantly changing needs of the Ukrainian people. DC Wharton Club members invited to this free event.
Date: Thursday, April 7, 2022 at 12:00 - 1:00pm
Location: Virtual via Zoom
Ukrainian CEOs are going to extraordinary measures to keep their companies viable and their employees safe, not to mention meeting critical and constantly changing needs of the Ukrainian people. Hear from 5 CEOs representing Pharma, Energy, Investment and Agri-food spheres about their responses, and those of other corporations, and learn about the critical roles that partnerships and collaboration with US and other non-Ukrainian companies can play in supporting their efforts.
This webinar is free but we strongly encourage you to make a contribution to Soborna UA (formerly Save Ukraine Now Inc ) non-profit fund. You can find more information on the fund, here, which was set up by the Ukraine CEOs Club which is using the money aimed at humanitarian needs and . restoration of the economy.
You will also have the opportunity to connect with Ukrainian leaders if you think you or your organization can support or mentor their efforts in some way.
CEO Club Ukraine is a private intellectual club that has been uniting business leaders for development, leisure and cooperation for over 10 years. The members of the club are CEOs and owners of medium and large businesses. One of the most important criteria of the club is a positive business reputation. Among the club members leaders of such companies as UMG, Ajax Systems, MacPaw, CISCO, MTI, Econia, Arzinger, Ernst & Young, Baker & Mckenzie, Dniprochem, BakerTilly, Agromat, WOG Holding, TIS, Inkerman Ukraine, HD-Group, Intellias, Farmak, Sheriff, Polyprom Group, Effective Investments and others.
CEO Club Ukraine unites business leaders who already have sufficient capital and social weight, and are aware of their responsibility and the influence on the reality around them. These people strive to grow in all aspects of their lives, and are thirsty for knowledge and new experiences.
The mission of the club is to bring business leaders together for their personal growth and the positive effect on the world.
Webinar Information
Date: Thursday, April 7th
Time: 12:00PM - 1:00PM ET
This event will be held on Zoom. Your webinar link will be sent the morning of the event at 9:00am.
Pricing Information
HBS Association of Boston Members - Complimentary
General Public - Complimentary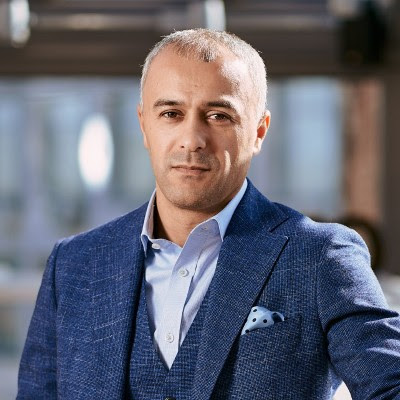 Serhiy Haydaychuk
President | CEO Club Ukraine
Serhiy Haydaychuk is a founder and president of the largest Ukrainian business club – CEO Club Ukraine, which unites more than 220 CEOs and owners of medium and large businesses for development, communication and cooperation. He is also a member of the National Council of Reforms under the President of Ukraine. Serhiy is an expert in building business communities, with more than a dozen successfully launched community-based projects: Young Business Club, Ukrainian Real Estate Club, launch of the Ukrainian branch of YPO, Club-100, etc.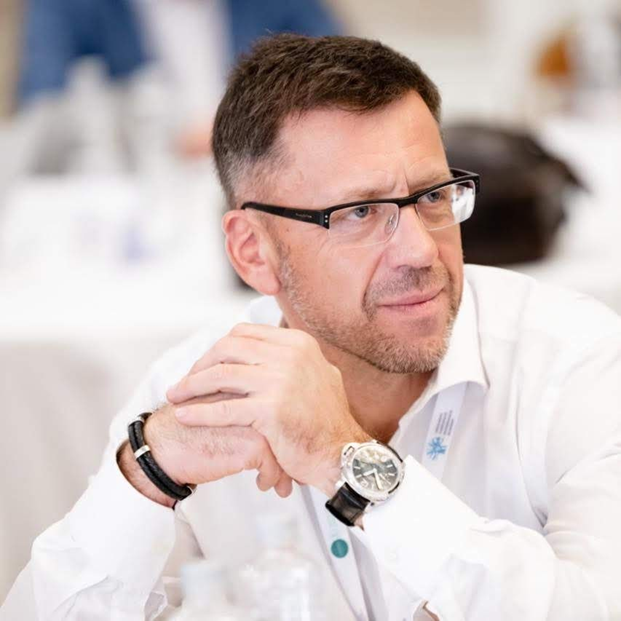 Boris Shestopalov
Co-founder and CEO | HD-group
Founder | GFS group
Boris Shestopalov is the co-founder and CEO of the groups of companies specialized in the agrifood segment. It comprises grain processing enterprises, bread and pastry factories, a jam and preserves plant, as well as companies providing procurement and logistics services. Additionally, it is the leading manufacturer and supplier of "Ready Meals" and "Food-to-Go".
Boris holds the position of the Vice-Chairman of The Board of Ukrainian bakers' association, is also a member of the Agriculture Committee in the Union of Ukrainian Entrepreneurs and a member of the «UkrMillers» union. Since May 2017, Boris Shestopalov has served as Honorary Consul for the Republic of Austria Embassy of the Republic of Austria Honorary Consul in Zaporizhzhia. Boris holds a Phd in Economics.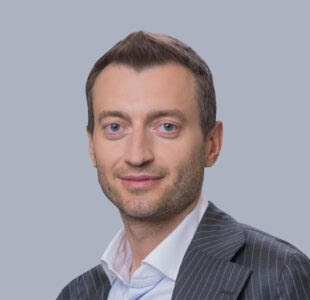 Volodymyr Kostiuk
Executive Director | Farmak
Volodymyr has expertise in the development of the company's export potential and international cooperation of the pharmaceutical company. He previously in the company was responsible for the development and implementation of the company's strategy in the field of production operations, implementation of effective business processes in production, management of production activities, processes of development and expansion of production.
Volodymyr studied at Donau Universitat Krems (Austria) in the MBA program and has a degree of Candidate of Pharmaceutical Sciences.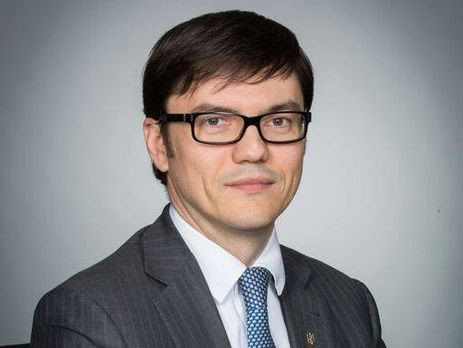 Andrei Pivovarsky
Managing Director | WOG Holding BV
Andrei graduated from the Fletcher School at Tufts University, where he received a master's degree. He worked as a financial analyst and business developer in the Kyiv investment group BLASIG; managing director, investment banking division at Dragon Capital and CEO of the Continium group of companies. From 2014 - 2016 Andrei served as the Minister of Infrastructure of Ukraine.
Andrey Gorokhov
General Manager | UMG Investments
Andriy Gorokhov is the CEO of UMG Investments and has been managing UMG Investments since 2006. He has over 20 years' experience in M&A, investment management, corporate governance and finance. Under his management, the capitalized value of UMG Investments portfolio has seen a ten-fold increase.
Before joining UMG, Mr Gorokhov worked at United Capital (asset management), SCM (asset management), PwC (finance consulting and auditing) and the ARBED Group (steel industry). During his career, Andriy Gorokhov has gained significant practical experience in investment, mining, machinery, logistics, energy, steel and other industries. Andriy Gorokhov is an alumnus of two business schools: INSEAD (EMBA 2008) and Harvard Business School (PLD 2016).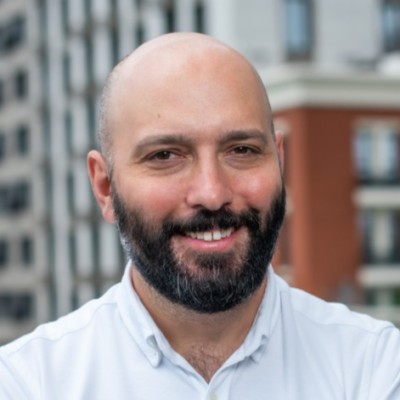 Artem Romaniukov
Co-founder | Mriya Productions
Co-founder | SaveEcoBot
CEO | SOBORNA UA
In 2019-2020 Romaniukov was selected for A one year fellowship at Stanford University.
In 2016-2019 he was elected three time as a member of the Civil Oversight Council of the National Anti-Corruption Bureau of Ukraine - the most successful law-enforcement agency created after the Revolution of Dignity in 2015.
In 2017, he was awarded the People of New Time award by the NV magazine for the local reforms. During the first days of russia-ukrainian war he volunteered to join Ukrainian Defense Forces and now is an active duty deployed intel officer.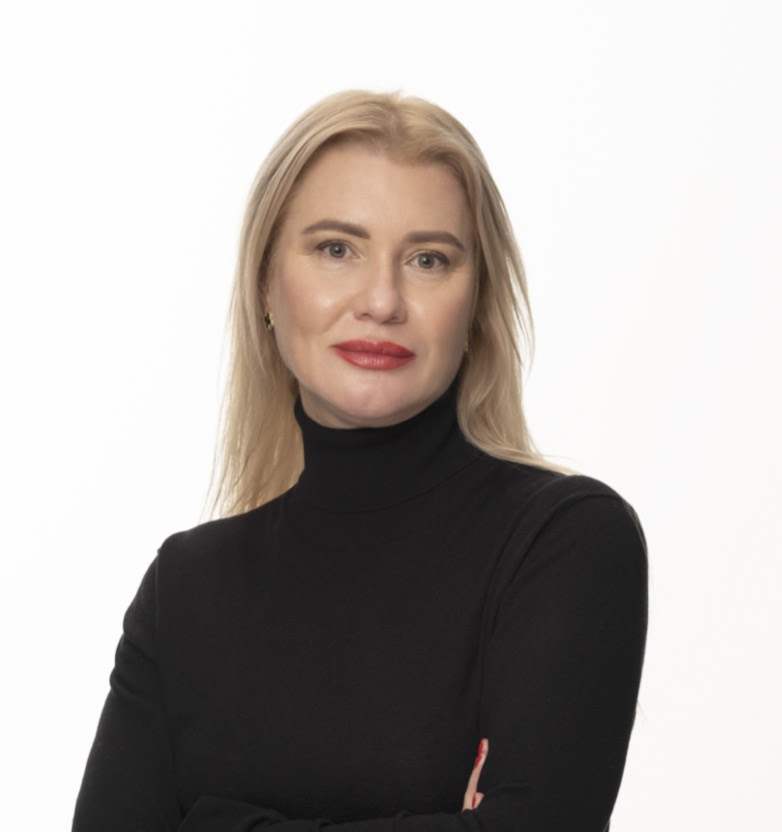 Arina Korchmaryov | Event Moderator
VP North America Business Group; Global agri key account management | Cotecna Inspectio
Arina has been the head of Cotecna Inspection's business group for the Baltic and the Black Sea markets, since 2014. From 2022, Arina has a position as VP North America Business Group of Cotecna.
Arina has over 20 years of management experience in domestic and international strategy, business development and restructuring, teambuilding, and extensive practical knowledge in global commercial leadership across continents. Her portfolio includes numerous examples of successfully entering new markets, consistent expansion of market share, and in developing and implementing effective marketing strategies on regional and national levels.
Arina has Harvard Business School, AMP 200, University of Phoenix, MBA and BSc in Chemistry and Biotechnology.
When:
12:00PM - 1:00PM Thu 7 Apr 2022, Eastern timezone

Virtual Event Instructions:
After you register on the DC Harvard B-School Club site, you will get an email on the day of the program that will contain the URL for program access.