PEOPLe ANALYTICS: Future of Work Conference 4/7
Work is no longer somewhere we go. It's something we do, and can often do anywhere. Join us as we explore how to make work better.
Date: Thursday, April 7, 2022
Location: Virtual
All sessions are being recorded. Ticket holders will have full access to the content within the platform for 24/7 viewing for two weeks following the conference.
Wharton People Analytics is proud to host the inaugural Wharton Future of Work Conference.
As the world of work evolves, it's more important than ever to seek evidence rather than
opinion when considering the questions of how, where, and when we work.
Which is why we've brought together a slate of speakers that include
Microsoft Chairman and CEO Satya Nadella talking with Adam Grant,
growth mindset pioneer Carol Dweck in conversation with Angela Duckworth,
and Organizational psychologist and Founder of APS Intelligence John Amaechi.
We'll be discussing burnout, hybrid work, and the 4-day work week,
along with the great resignation, fair pay, and the surprising power of regrets.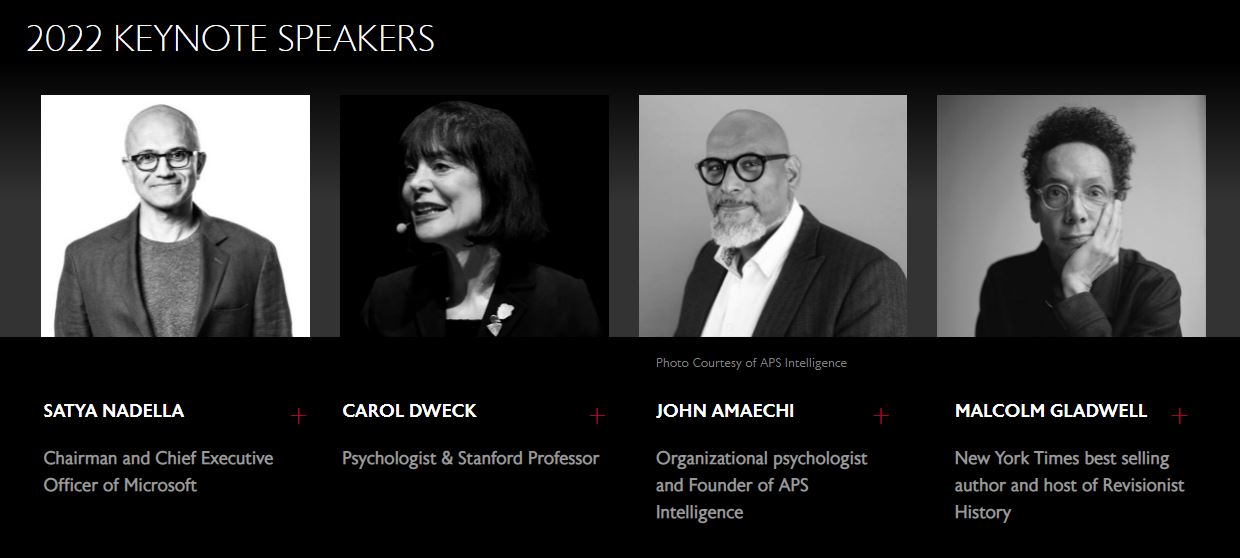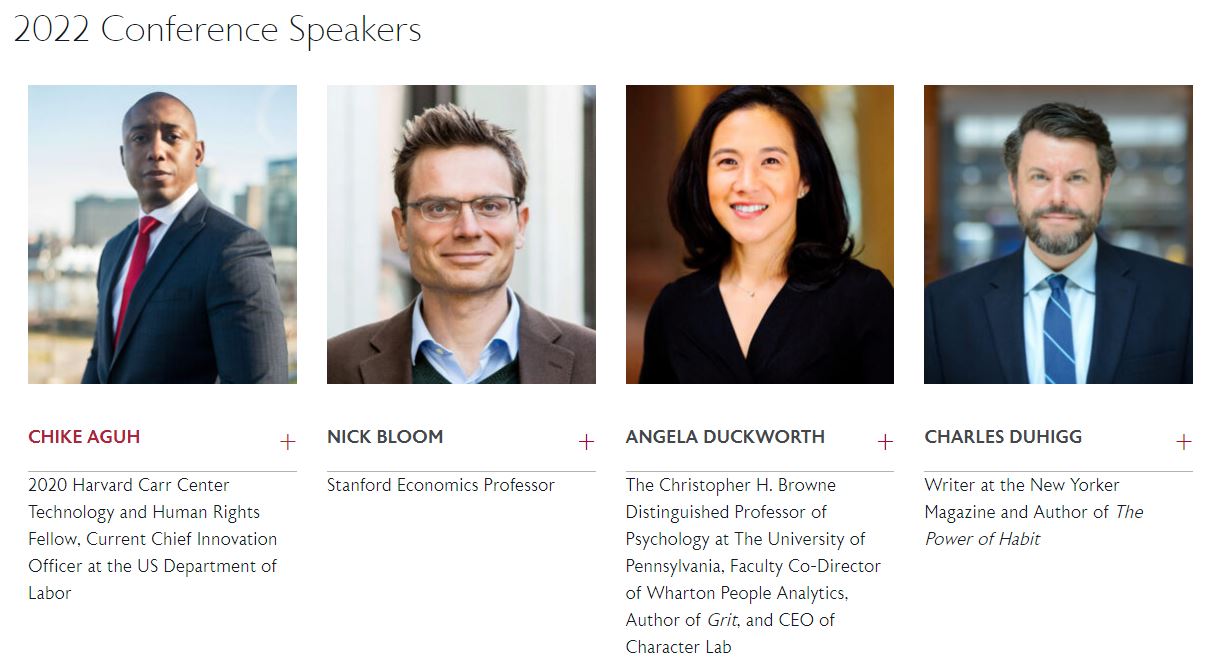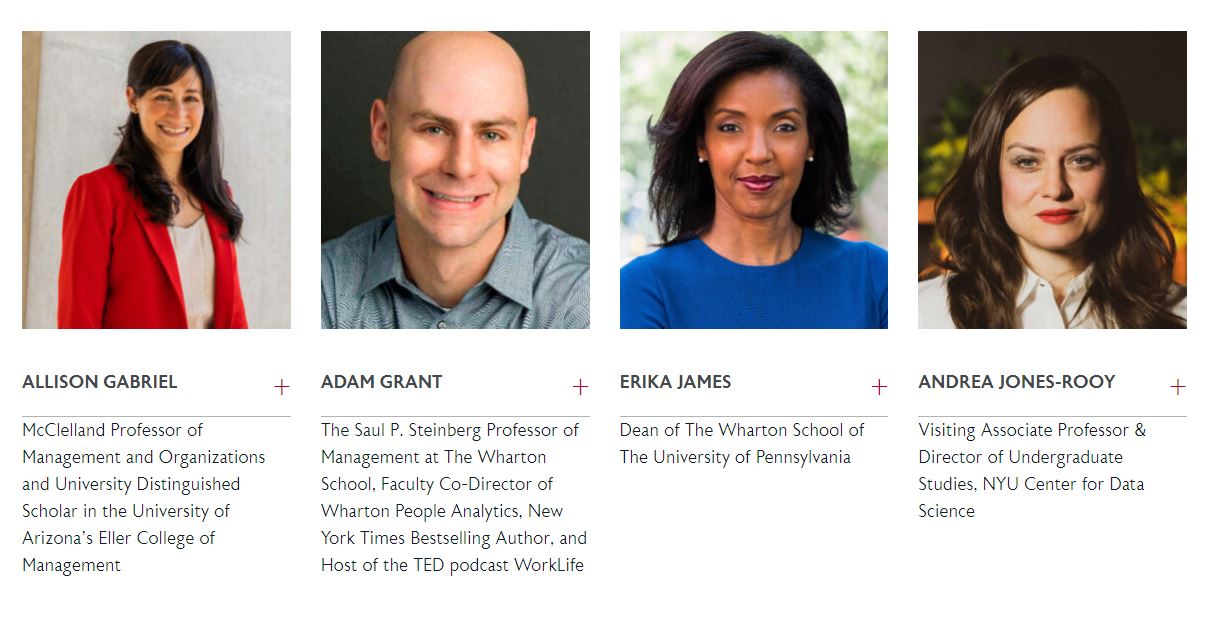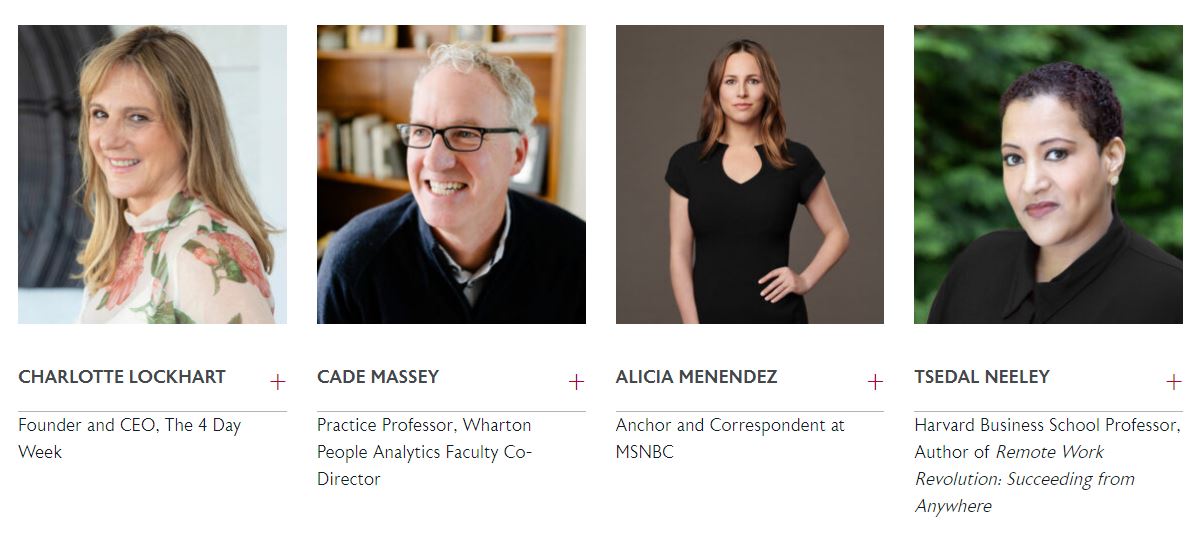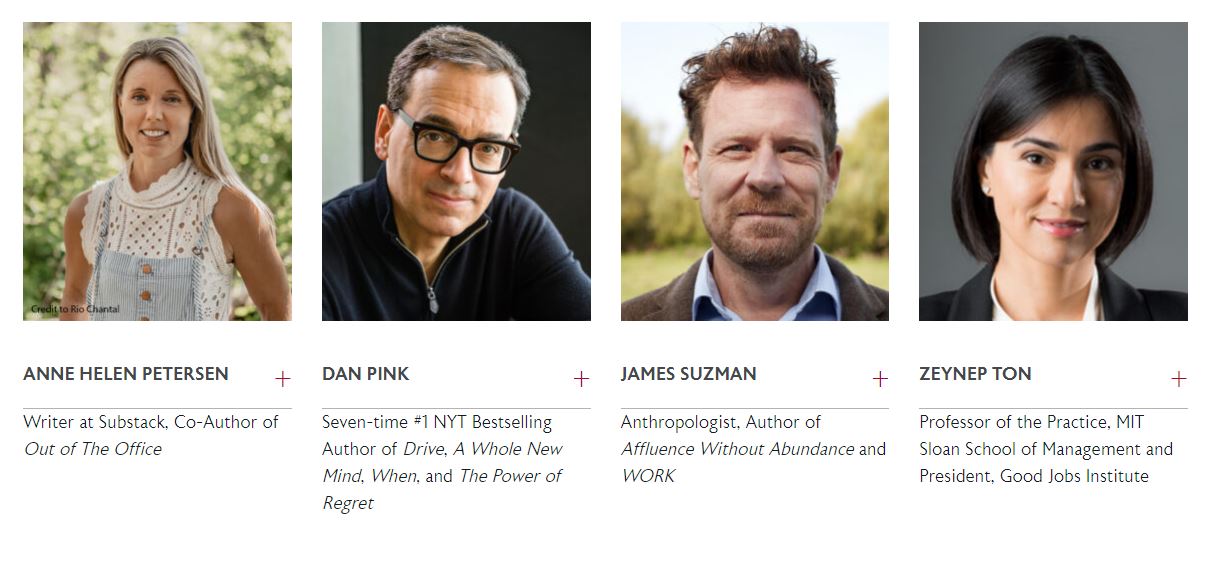 When:
9:00AM - 5:00PM Thu 7 Apr 2022, Eastern timezone

Virtual Event Instructions:
Your confirming email will contain the URL where you can register for program access.