Join SACC-DC for Happy Hour!
Join us for Happy Hour at Sequoia on April 7 at 4-6pm at Sequoia 3000 K St NW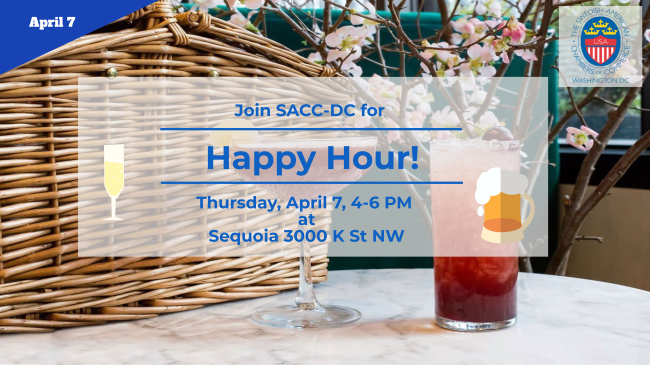 On April 7, SACC-DC is inviting you to a Happy Hour at Seqouia's outdoor bar from 4-6pm. Seqouia is located in Georgetown close to House of Sweden and offers great views of the Potomac river.
You're welcome to join us for a late afternoon of drinks and networking in a relaxed setting! Please observe that attendes pay for the drinks of their choice at the Happy Hour.
RSVP by replying to this e-mail, if you haven't already.
We look forward to seeing you there!
When:
4:00PM - 6:00PM Thu 7 Apr 2022, Eastern timezone

Where:
Sequoia's Outdoor Bar
3000 K St NW
Washington, DC 20007 USA
[ Get Directions ]