Harvard Club of Washington, D.C. Bloomsday 2022: The Centennial of the Publication of Ulysses with H.E. Daniel Mulhall, Irish Ambassador
Join the Harvard Club of D.C., the Embassy of Ireland, Busboys & Poets, Osher Institute at AU and the Wharton Club of D.C. Vaccination required. Please be prepared to provide proof of vaccination.
Date: Thursday, June 16, 2022 at 6:00 - 9:30pm ET
Location: Busboys & Poets, 450 K Street NW, Washington DC, 20001
Featuring Ambassador Daniel Mulhall and Robert Aubry Davis
This year our in person Bloomsday event celebrates the Centenary of Ulysses, the book that impacted modern literature by influencing thousands of others and created an academic industry of James Joyce Scholars.
Our event,
Bloomsday 2022
,

features superb readers including H.E. Daniel Mulhall, Ambassador of Ireland to the United States and Robert Aubry Davis, host of the PBS Around Town Program.
We will read the open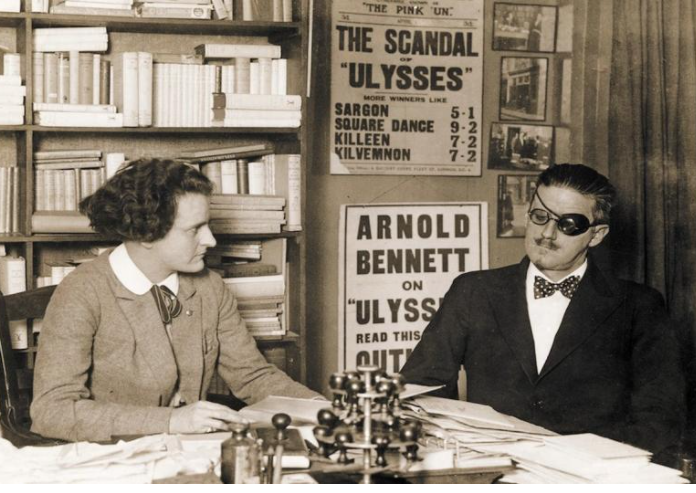 ing of Ulysses, the most dramatic chapter, Cyclops, and the end of the book, the close of Molly Bloom's soliloquy, the most famous ending in all of literature.
Registration starts at 6:00pm ET to allow initial food and drink orders before the program begins with an introduction by Ambassador Mulhall (whose book, Ulysses: A Reader's Odyssey, published in January of this year is a best seller).
We expect this event to sell out so please be sure to get your tickets early to avoid disappointment.
Program:

6:00pm Registration desk open (cash food and bar open)
6:30pm Introductory remarks by H.E. Daniel Mulhall, Ambassador of Ireland to the United States
6:45pm Reading of selected passages from Ulysses:

Episodes/Readers:
Telemachus - Episode 1
(Brief Passages)
Dan Mulhall
Cyclops - Episode 12
(Entire)
Dan Coyle
Robert Aubry Davis
Dorothy Haase
Eleanor Heginbotham
Bob Kolodney
Dan Mulhall
Richard Palmer
Mary Poole
Patrick Willard
Susan Willens
Penelope - Episode 18
Susan Willens

Fee:
Harvard Club Members and Guests: $10

For questions, contact Bob Kolodney '65 at bobkolive@gmail.com.
MagnetWidget::Event Dashboard