Harvard Business School: Putin's Road to War by Documentarist Michael Kirk 5/11
The inside story of what led to Vladimir Putin's war on Ukraine. 5/11
The inside stor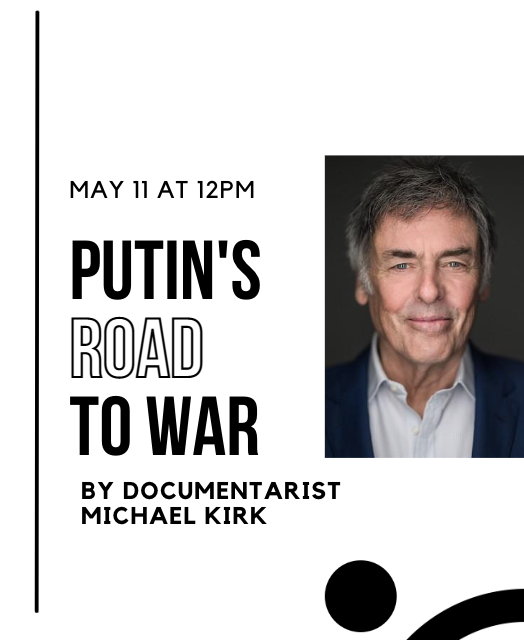 y of what led to Vladimir Putin's war on Ukraine.

The events that shaped the Russian leader, the grievances that drive him, and how a growing conflict with the West exploded into war in Europe.
From acclaimed filmmaker Michael Kirk and his award-winning team, the documentary, released March 15, traces how Putin went from low-ranking KGB agent to longtime Russian president. The film delves into Putin's crackdown on dissent — and the media — inside Russia. It reveals how, driven by grievances towards the West and a desire to expand Russia's footprint, he has tested the West's appetite for confrontation over and over again, including by annexing Ukraine's Crimea region in 2014. And it raises difficult questions about the path forward from here.

In this 1 hour event, Kirk will talk about his experience and findings while making the film, followed by Q&A.

Date: Wednesday, May 11 at 12:00pm
Cost: Free of charge

Zoom Webinar