New York Mayor Eric Adams to address gun Control, immigration 9/13
NYC Mayor Adams at Newsmaker. This event is open to credentialed media and Club members, but registration is required. Wharton Club members & guests are invited to the streaming session!
New York City Mayor Eric Adams will address gun control and manufacturing as well as immigration policy at a National Press Club Headliners Newsmaker press conference at 1 p.m. Tuesday, Sept. 13.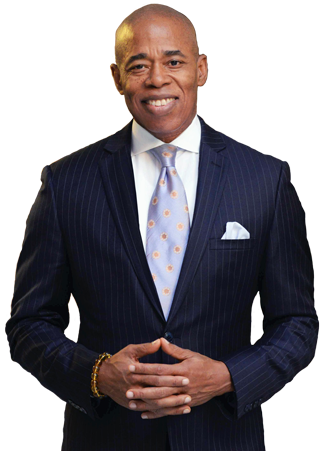 Eric Adams was elected mayor of New York City last November.
A former captain in the New York Police Department, Adams has been an advocate for tougher gun laws. In June testimony before the House Committee on Oversight and Reform, he called for a ban on assault weapons, among other reforms.
"It is high noon in America," Adams said in written testimony. "Time for every one of us to decide where we stand on the issue of gun violence. Time to decide if it is more important to protect the profits of gun manufacturers or the bodies of our children."
Remarks from Adams will be followed by a question-and-answer session. To submit a question via email, put NYC in the subject line and email to headliners@press.org.
When:
8:00AM - 8:00PM Tue 13 Sep 2022, Eastern timezone

Virtual Event Instructions:
You'll get link in email after you register.
Click here to get the livestream link, in your email after you register.