GDS: Floating Cities and Amphibious Architecture are Part of the Answer 10/12
A CONVERSATION WITH EXPERT ENGINEERS FROM THE NETHERLANDS AND INDIA. We hope you will join us! Wharton Club members & guests are invited!
Coa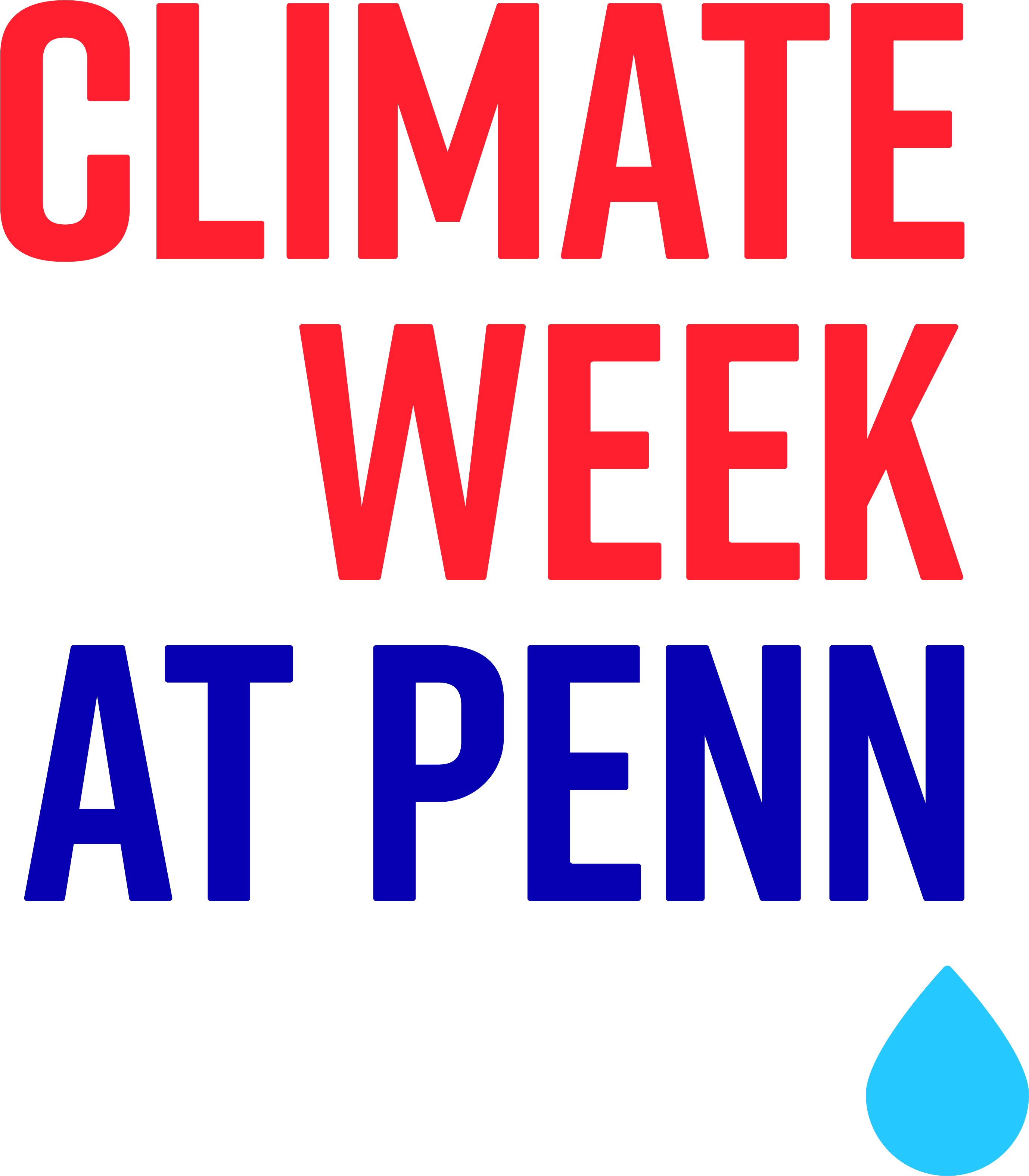 stal cities and low-lying regions around the world are on notice that they will have to adapt to rising sea levels, higher king tides, and more devastating storm surges. In many cases, sea walls are not the answer. They're too expensive, environmentally destructive, and don't address the underlying problems. In some cases, floating cities and amphibious architecture will prove to be viable alternatives. Amphibious homes, floating neighborhoods, office buildings, hotels, even farms already exist. In the next phase, we move from proof of concept to proof of scale, and it's starting to happen. In this special Climate Week at Penn follow-up webinar, Penn Professor Simon Richter will lead a conversation with two pioneers, Rutger de Graaf-van Dinther, co-founder and director of Blue21, a world leader in floating architecture based in the Netherlands, and Namna Gireesh, co-founder of NestAbide, a design and engineering firm specialized in floating and amphibious buildings, based in Kerala, India. Between them, they can answer all your questions about the technology, feasibility, affordability, and what the future holds, including plans to create floating cities in South Korea, Wales, the Maldives, and between Finland and Estonia.
Click here to watch Simon's first lecture on floating cities: Floating Cities are on the Horizon: A Novel Response to Climate Change and Accelerate Sea Level Rise

Simon Richter is Professor of Germanic Languages and Literatures and member of the Graduate Groups in Comparative Literature, Perry World House faculty fellow and faculty fellow of the Penn Institute of Urban Research, faculty advisory board member of the Water Center at Penn and affiliated with the Programs in Cinema Studies, Environmental Humanities, and Gender, Sexuality, and Women's Studies. Courses he has recently taught include: "Water Worlds: Cultural Responses to Sea Level Rise and Catastrophic Flooding"; "Forest Worlds: Mapping the Arboreal Imaginary"; and "Floating/Sinking: Phenomenologies of Coastal Urban Resilience." From 2014-2019, Richter directed a hybrid online/study abroad course called "Comparative Cultures of Sustainability in Germany and the Netherlands," which involved an intensive study visit to Berlin and Rotterdam.

Simon's research focuses on cultural aspects of the climate emergency, especially with regard to resilience, adaptation, and sustainability in Germany, Indonesia, the Netherlands, and the United States. As an environmental humanist, Richter engages in activities that blur distinctions between traditional scholarship, urban design, and environmental activism.

At Penn, Simon is a "climate emergency gadfly." His goal is to raise awareness about the climate emergency and to motivate people and institutions to take unprecedented action. Along with other faculty and students, he argues for the inclusion of the climate emergency as a fundamental starting point for all education. In September 2020, he worked with a team of students, staff and faculty to organize the first ever Climate Week at Penn. Simon is a member of the faculty senate committee on the institutional response to the climate emergency. He co-authored Bring it Home: Practical Ways for Penn Faculty and Staff to Respond to the Climate Emergency.

Rutger de Graaf-van Dinther is an entrepreneur with more than 15 years experience in climate resilient floating urban development. His mission is to provide floating city technology to hundreds of millions of people who are impacted by climate change and sea level rise. This needs to happen during this century while achieving positive ecological and social impacts.

With his companies DeltaSync and Blue21, the first stepping stones towards this mission already have been achieved with iconic floating construction projects including the Floating Pavilion Rotterdam and Floating Ecohomes, Harnaschpolder Delft, the Netherlands. More recently, Blue21 was design and technology partner in realizing the Innozowa floating solar project in collaboration with TU Delft. Currently, Blue21 is working on upscaling and mainstreaming floating city technology from 'proof of technology' to 'proof of scale'. This will establish an entirely new field of expertise called 'maritime urbanism' to enable the development of floating neighborhoods and floating cities globally.

Trained as civil engineer with a MSc and PhD (both finished cum laude) of Delft University of Technology, he expanded his knowledge in various additional fields of expertise resulting in peer-reviewed scientific publications in the fields of technology, sustainability and social sciences. Rutger has been consultant to the Dutch Delta Programme, Topsector Water, City of Rotterdam, and international clients from other countries including Japan, USA, and Europe.

From 2011 to 2021, Rutger was applied research professor of water innovation at the Rotterdam University of Applied Sciences. From 2010 to 2015 he was Editor of the Journal of Water and Climate Change of the International Water Association.

Rutger is (co) author of multiple international books, book chapters, and peer reviewed journal articles. He published together with Henk Ovink, the Special Envoy for Water of the Netherlands, about the "5 Capacities of Climate resilient Urban Areas". This framework was the foundation of the book Climate Resilient Urban Areas, published by Palgrave MacMillan in 2021. International media interviews include the New York Times, Financial Times, BBC World Radio, and Discovery Channel.

Namna Gireesh is a Civil - Translational Engineer turned Entrepreneur. She has co-founded an interdisciplinary firm called NestAbide to abide by interdisciplinarity between environment, society, and technology. For the past 3 years, she has been working on the research and development of amphibious buildings for a resilient and economical solution for people living in flood-prone regions.

Gireesh has also worked on a flood resilient research project on Amphibious buildings under the mentorship of Dr. Elizabeth C. English, Professor, University of Waterloo, Canada, funded by National Research Council of Canada. Gireesh works on eco-technologies like Floating Wetlands Treatment System and flood modelling projects with Geographic Information System (GIS).

In 2019, she had the opportunity to represent India at the Global Amphibious Policy Symposium held in Poland. Recently, Gireesh, along with the NestAbide team, launched India's first Amphibious Nest Pavilion in Kerala. It was featured on BBC World Podcast 'The Climate Question'.


Click here to reserve your place for the program
When:
11:00AM - 12:00PM Wed 12 Oct 2022, Eastern timezone

Virtual Event Instructions:
Zoom URL for your own use will be listed in the email you receive after you register.
Click here to reserve your seat(s)
for the program