Meet Gregg Opelka, lyricist and author - Dramatic Publishing Will Discuss "The Innumerable Blessings of Job Insecurity" 2/7
Gregg Opelka has written music and lyrics for 12 musicals, including The Beverly Hillbillies, The Musical. Wharton Club members & guests are invited!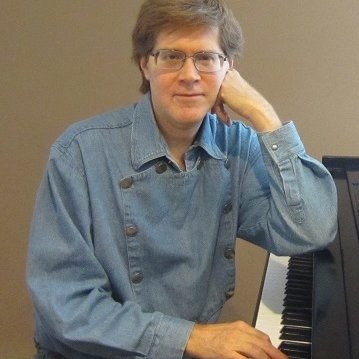 Gregg Opelka has written music and lyrics for 12 musicals, including The Beverly Hillbillies, The Musical. Other popular musicals for which Opelka has written the score are: Hotel d'Amour (based on Georges Feydeau's A Flea in Her Ear); his two-woman Edith Piaf/French cabaret send-up C'est la Vie (American title: La Vie Ennui), which was named "one of the eight wonders of 2002 Chicago theatre" by Chicago Reader; Monky Business, which was dubbed the male version of Nunsense by the Houston Chronicle at its opening in Galveston, Texas; his homage to the Wild West, The Singin' Cowboy; and his screwball comedy musical, Soup du Jour, winner of two Jeff Awards in 2002 for its Chicago debut.
His children's musicals One Magic Kiss: Snow White and the Seven Dwarfs, Wake Me When I'm Sixteen and Princess Truheart, all with book by two-time Emmy Award winner Donna Swajeski, premiered respectively in 2013, 2014 and 2019 at the Delaware Children's Theatre. Opelka's two nonmusical plays, the rom-com Marrying Terry and one-act thriller The Lavender Necktie, premiered respectively at Victory Gardens Theater in 2007 and at American Globe Theatre in New York City in 2011.
Gregg has created new English lyrics for German and French operettas, including The Merry Widow, The Duchess of Chicago, The Isle of Tulipatan and The Chocolate Soldier. His award-winning musicals and plays have been produced all over North America, Europe, Russia and Australia. Outside the world of theatre, through his company Vox Poetarum (Voice of the Poets), Opelka has created the only complete audio book of Virgil's Aeneid in the original Latin.

Via Zoom or in-person with Free Lunch!
Lifetime & President's Club: Yourself and up to 2 guests
Other members: Yourself only
Click here to reserve your place for the program
When:
12:00PM Tue 7 Feb 2023, Eastern timezone

Virtual Event Instructions:
Zoom URL for your own use will be listed in the email you receive after you register.
Click here to reserve your seat(s)
for the program