Actress & Social Justice Advocate Ashley Judd: privacy laws & responsible reporting on suicide at Headliners Luncheon, May 9
"The trauma of discovering and then holding her laboring body haunts my nights," Ashley Judd wrote in The New York Times." Wharton Guests and Members are invited!
Golden Globe and Emmy-nominated actress and social justice advocate Ashley Judd will speak Tuesday, May 9, at a National Press Club Headliners Luncheon on the need for responsible and respectful reporting on suicides.
Judd's mother, Grammy-winning country music artist Naomi Judd was suffering from mental illness when she died April 30, 2022 of a self-inflicted gunshot wound.
"The trauma of discovering and then holding her laboring body haunts my nights," Ashley Judd wrote in The New York Times. "As my family and I continue to mourn our loss, the rampant and cruel misinformation that has spread about her death, and about our relationships with her, stalks my days."
Judd will discuss her family's experience, how reporters can report more responsibly on suicide, and the need for more robust privacy laws. This is Judd's third appearance at the National Press Club. She spoke most recently about mountain top removal coal mining in Appalachia.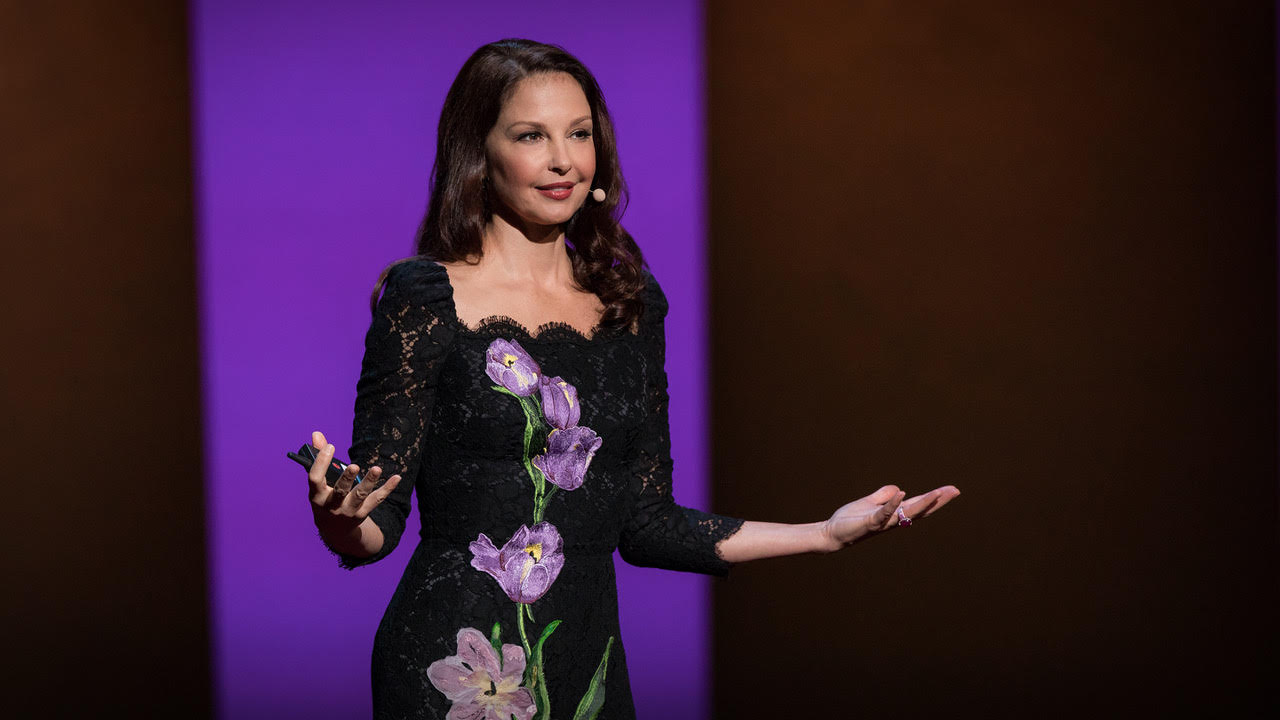 Ashley Judd will speak at a Headliners luncheon on May 9.
Tickets to this event are available exclusively to Wharton Club members and their guests. All ticket sales end at noon on Monday, May 8. You must be signed in to access the member price.
The event begins with lunch in the Club ballroom at 12:30 p.m. Remarks begin at 1 p.m., followed by a question-and-answer session ending at 2 p.m.
Credentialed press who would like to cover the event without lunch service, should email Cecily Scott Martin with your name and outlet at cscottmartin@press.org to reserve a seat. Space is limited.
Judd advocates for sexual and reproductive rights and health for girls and women worldwide as the United Nations Population Fund Goodwill Ambassador. She has traveled to 22 countries, visiting brothels, refugee camps, hospices, and slums, learning directly from the vulnerable and resilient about male sexual violence and how to overcome gender inequality. She chronicled these journeys in her New York Times bestselling book, "All That Is Bitter and Sweet." This summer, she will travel to Slovakia, Ukraine, and the Sahel.
In addition to acting awards, Judd has been recognized for her advocacy work. She was Time magazine's Person of the Year in 2017 as one of the Silence Breakers, and in 2019, the UN honored her as Global Advocate of the Year.
Judd graduated from the honors program at the University of Kentucky with a major in French and earned a master's degree in public administration from Harvard`s John F. Kennedy`s School of Government. Her paper, "Gender Violence: Law and Social Justice," was awarded the Dean's Scholar Award at Harvard Law School. She has been Leader in Residence at the Women and Public Policy Program at Harvard`s Kennedy School.
When:
12:30PM - 2:00PM Tue 9 May 2023, Eastern timezone

Where:
National Press Club, Ballroom
529 14th Street NW 13th Floor
13th Floor, DC 20045 USA
[ Get Directions ]
Look Who's Coming:
Emily Smith
Cushman & Wakefield
Joseph Semo
Linda Spanier
Joyal Mulheron
Evermore
Mariangela Abeo
Faces of Fortitude
Anne Lantry
Mark Baldino
Bambi Lorica, MD
... a total of 9 guests.
Note: to opt out from this list please sign in, go to My Account and change your preferences under My RSVPs.
Click here to reserve your place(s)
for the event!