Ambassador of Sri Lanka Has Invited Us to a RECEPTION & BRIEFING at his Embassy
To celebrate our successful Summit, His Excellency, Mahinda Samarasinghe, has invited us to a Reception & Briefing at his Historic Chancery. Stimulating way for you to learn about this nation, as you enjoy their cuisine, culture & connections
The Ambassador will review various aspects of history, culture, business, economics, politics and

major issues of his nation, as well as the opportunities and challenges that lie ahead. Following comments, attendees will be able to ask questions and meet with members of the embassy staff.

The reception will include a nice assortment of delicious traditional Sri Lankan cuisine and beverages, prepared by the talented and award-winning Embassy chef.
Parking: Free, on-street parking after 6:30 p.m.
Address: 3025 Whitehaven St., NW, DC 20008
Metro: Red Line, Dupont Circle (about 1 mile from Embassy); you may want to Uber
Attire: Business or business casual. MUST REGISTER IN ADVANCE.
Click here to make your reservations before we sell out!!!
Basic Facts about Sri Lanka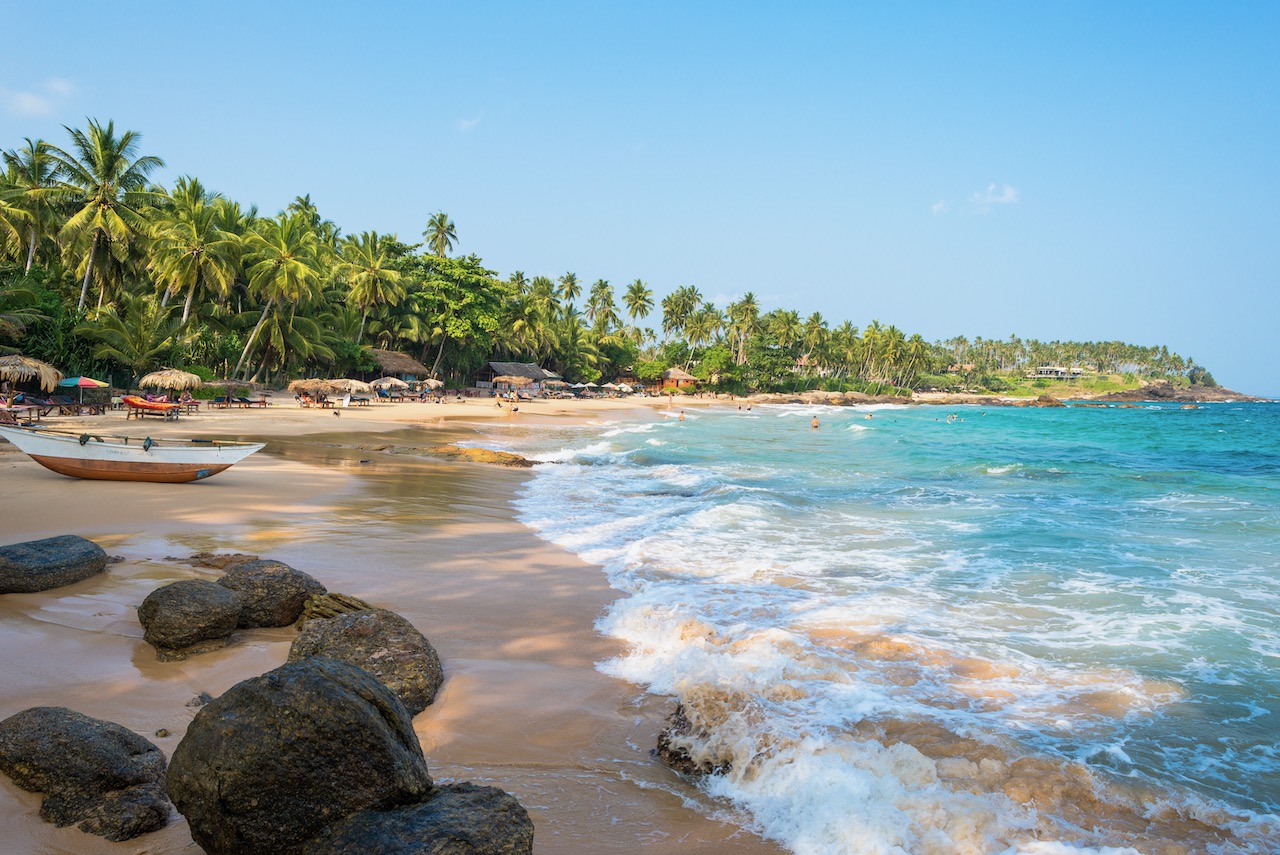 Set in the Indian Ocean in South Asia (SE of India), the tropical island nation of Sri Lanka has a history dating back to the birth of time. It is a place where the original soul of Buddhism still flourishes and where nature's beauty remains abundant and unspoiled.

Few places in the world can offer the traveller such a remarkable combination of stunning landscapes, pristine beaches, captivating cultural heritage and unique experiences within such a compact location.

Within an area of a mere 25,332 square miles lie

8 UNESCO World Heritage Sites for a culture that extends back to over 2,500 years

826 miles of coastline - much of it pristine beach

15 national parks showcasing an abundance of wildlife,

nearly 500,000 acres of lush tea estates

250 acres of botanical gardens

350 waterfalls

25,000 bodies of water

Sri Lanka is now celebrating 75 years of independence and also of relations with the United States.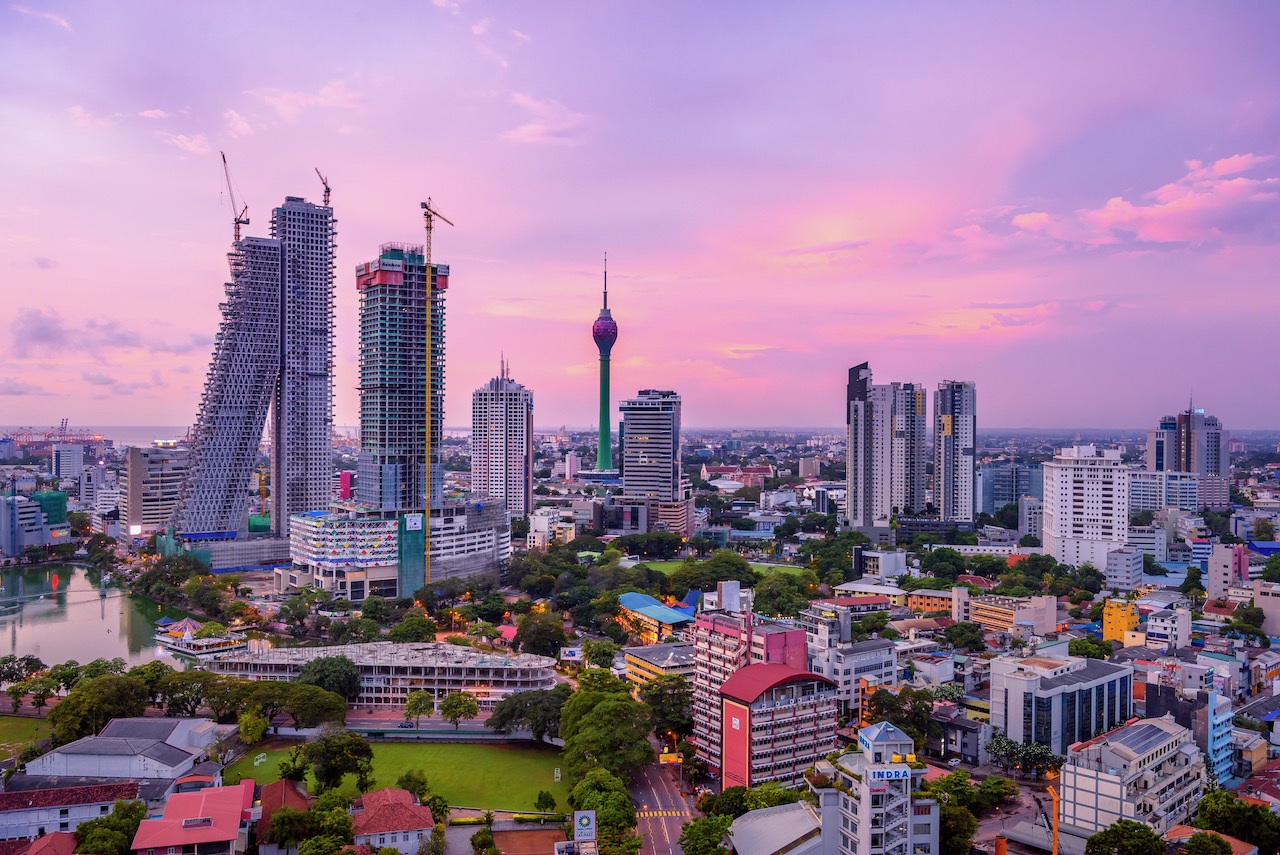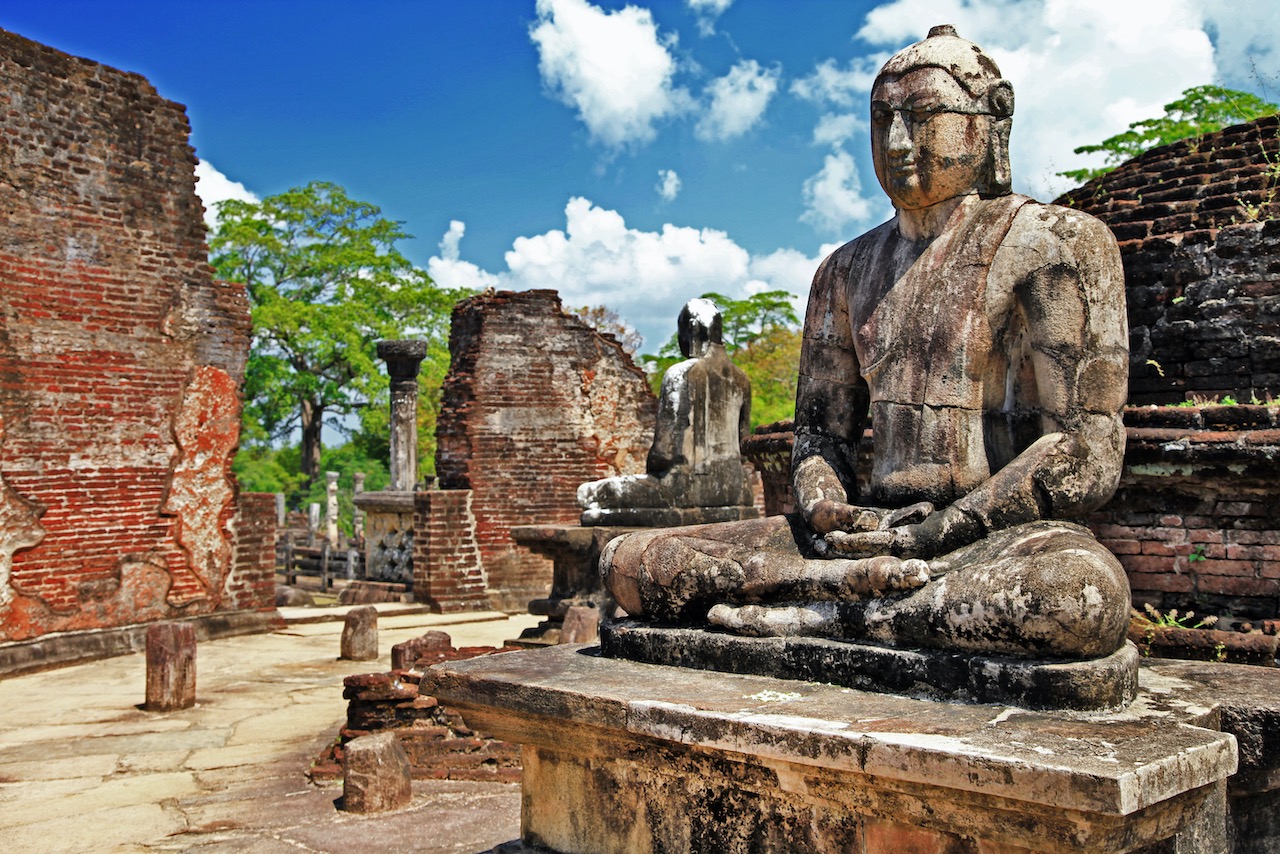 This special evening will feature:
A warm diplomatic welcome from the Ambassador

Delicious Sri Lankan cuisine served buffet-style that will include

Appetizers:

Curries: Chicken; Chickpea

Hoppers (similar to French crêpes) - live station

Egg Kotu

Yellow Rice

Mixed Vegetable Salad

Papadam

Dessert: Crème Caramel

Wine, Beer and Non-Alcoholic Beverages (including various world-renowned Ceylon teas)

Information about the culture and history of Sri Lanka, plus possibly dance and music

Networking

Your opportunity to meet the Ambassador, other dignitaries, and other guests who attended the Wharton DC Innovation Summit on June 22
Here's the tentative schedule:

--6:30-7:15 p.m.: Reception

--7:15-7:45 p.m.: Briefing by the Ambassador, followed by Q&A and film / information / possibly entertainment (music and dance)

--7:45-9:00 p.m.: Continuation of reception, meeting with Ambassador and other officials.

Includes Drawings for Door Prizes

Everyone gets a complimentary packet of world famous Ceylon Tea and a chance to win one of 3 free hotel packages in Sri Lanka including 7-night stay at Ayurvedic health resort.
Register:
Current members

: Wharton Club and Strategic Partners: Oxford University Society of DC; Harvard Club of Washington; Startup Grind. NOTE: Wharton Club Embassy Receptions usually sell out in advance. All amounts include Reception with Food & Beverages; Program; Networking
President's Club / Lifetime Members: Two complimentary admissions; must still RSVP. Registrations are open now; first priority to President's Club and Lifetime Members.

Wharton & Strategic Partner Regular Members & Guests: Early Bird through 6/12: $45/person. (Must name your Club if not Wharton)

After that date, $55/person.

Non-Members & Guests: Early Bird through 6/12: 65/person

After that date, $75/person
NOTE: RESERVE EARLY, as our Embassy events usually reach capacity.
Reservations:

Required in advance

. NO WALK-INS.

Your name, position, organization, and other registration information will be collected by the Club and provided to the Embassy for security reasons, as we hope you can understand. You should provide needed information under "Special Instructions" when you register.

Limited capacity: sign up shile space is available!
Meet the Ambassador of Sri Landa to the U.S., His Excellency Mahinda Samarasinghe:

He is concurrently accredited to the United Mexican States (Mexico), Trinidad and Tobago, is an Asian diplomat, politician and administrator who has considerable expertise in international affairs and diplomacy,

regional and national governance and human rights.

He counts almost 40 years of public service as a diplomat, popular representative, member of legislative bodies, holder of provincial and national executive ministerial positions and as an international representative of the Sri Lankan State. (To learn more about His Excellency,

CLICK HERE

)
Click here to make your reservations before we sell out!!!
IMPORTANT: You must register in advance for security reasons and as a courtesy to our hosts.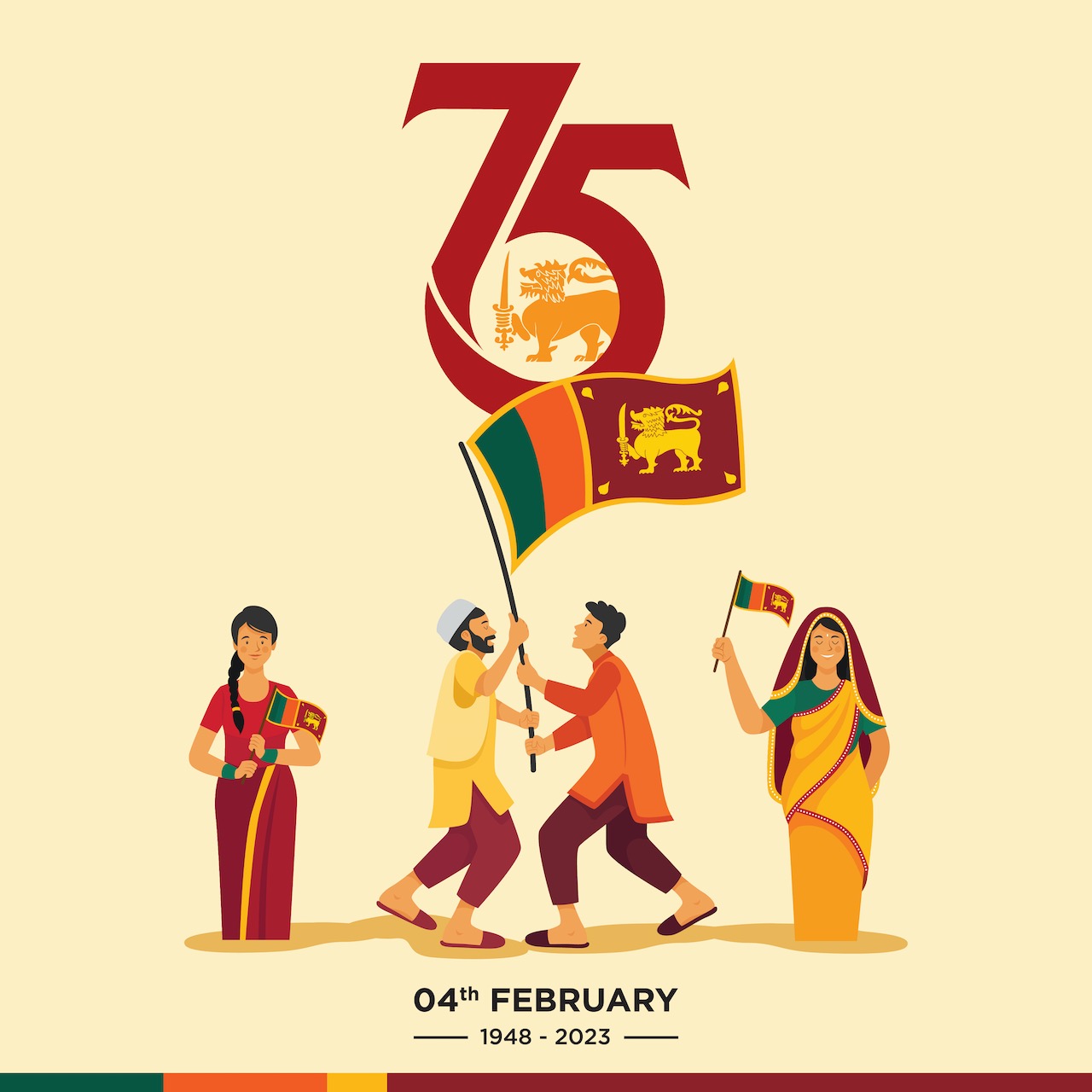 When:
6:30PM - 9:00PM Fri 23 Jun 2023, Eastern timezone

Where:
Embassy of Sri Lanka
3025 Whitehaven Street, NW
Washington, DC 20008 USA
[ Get Directions ]
Look Who's Coming:
Alan Schlaifer
Wharton Club of DC
Sean Denniston
OUSDC
Eliot Shatzman
Wells Fargo Advisors
Ruwan Salgado
Strat8gy International, LLC
Rosemarie Truman, Founder & CEO
Center for Advancing Innovation
Guest of Rosemarie Truman
Chuck Schilke, CEO
Intergreen
Guest of Chuck Schilke
Kalpana Ramiah
Guest of Ruwan Salgado
Strat8gy International, LLC
Diana Van Dyke
Book Smart TV
Raymond Vsn Dyke
Van Dyke Intellectual Property Law
Monique Lass
Andy Chalonec
Wharton Club
Hiranya Fernando
Wharton Club
Bertram Lloyd
Weichart Commercial Realty
Marjorie S. Brown
Elizabeth Nolte MD
Celia Maxwell MD
Howard University College of Medicine
Archana Reddy
Mark Joyce
Xia' Analytics
Emmanuelle Angarita-Wise
Guest of Emmanuelle Angarita-W
Ginger Greenfield
Vital Tech Lab
Marlen Garone
US Army
Caleb Andrews
US Marines
Andrea Consoelo
Andrea Consoelo Costumer Jewels
Ryan McCreadie
The Balance Sheet of Your Life
Oonagh McDonald
Rebecca Peters
Oxford
Julie Gordon
OUSDC
Howard Gordon
OUSDC
Jennifer Simpson
OUSDC
Justin Chock
Oxford University Society DC
Navin Singh
COSO IT
Marilyn Carlson
Igor Eberstein, PhD
Simon Bor, CTO
Inflectra
Adam Sandman, CEO
Inflectra
John Blair
FCEDA
Jeff Krasney
DBG Global
Justine Schaffner
Campus Consulting
Brock Schaffner
Univ. of Chicago
Jean-François Orsini
Wharton Club of DC
Troy Helming, Founder & CEO
EarthGrid PBC
Thea Matsuradze, CMO
Inflectra
Ted Eagles
St. Albans School
Robert Sherretta
Internation Investor
David Kelley
FCEDA
Ruwan Salgado, CEO
Strat8gy Intl.
Jane Stieber
Cheryle Davis
Judy Kosovich
Juhi Naithani
bGlobal
Kusum Dhyani
bGlobal
Stanley Kober
Rashed Hasan
Nantuit LLC
Shagufta Hasan
Divy Kangeyan
Harvard Club of DC
Arthur Ruder
CorCom Partners
Jeffrey Balkind
World Bank
Emily Smith
Cushman & Wakefield
Sarah Kenney
Sean Denniston
OUSDC
James Trulove
Brittany Hines
EV&Kay
Lexi Cavada
Lexi DeHart
Stanley Karson
Alexander Hyder
Jere Broh-Kahn
Harvard Club
Bonnie Broh-Kahn
Harvard Club
Preeta Chidambaran
Guest of Preeta Chidambaran
Guest of Preeta Chidambaran
Joan Ronnenberg
Steeve Simbert
State Department
Sydney Leonard
leonardmsydney@gmail.com
Andrew Sachs
Nobel Learning PBC
Marya Pickering
The Kenific Group, INc.
... a total of 88 guests.
Note: to opt out from this list please sign in, go to My Account and change your preferences under My RSVPs.