NPC Headliners Luncheon: SEC Chair Gary Gensler, W'78, WG'79 7/17
SEC Chair Gary Gensler will address artificial intelligence and securities regulation at a National Press Club Headliners Luncheon. Wharton Club members & guests are invited!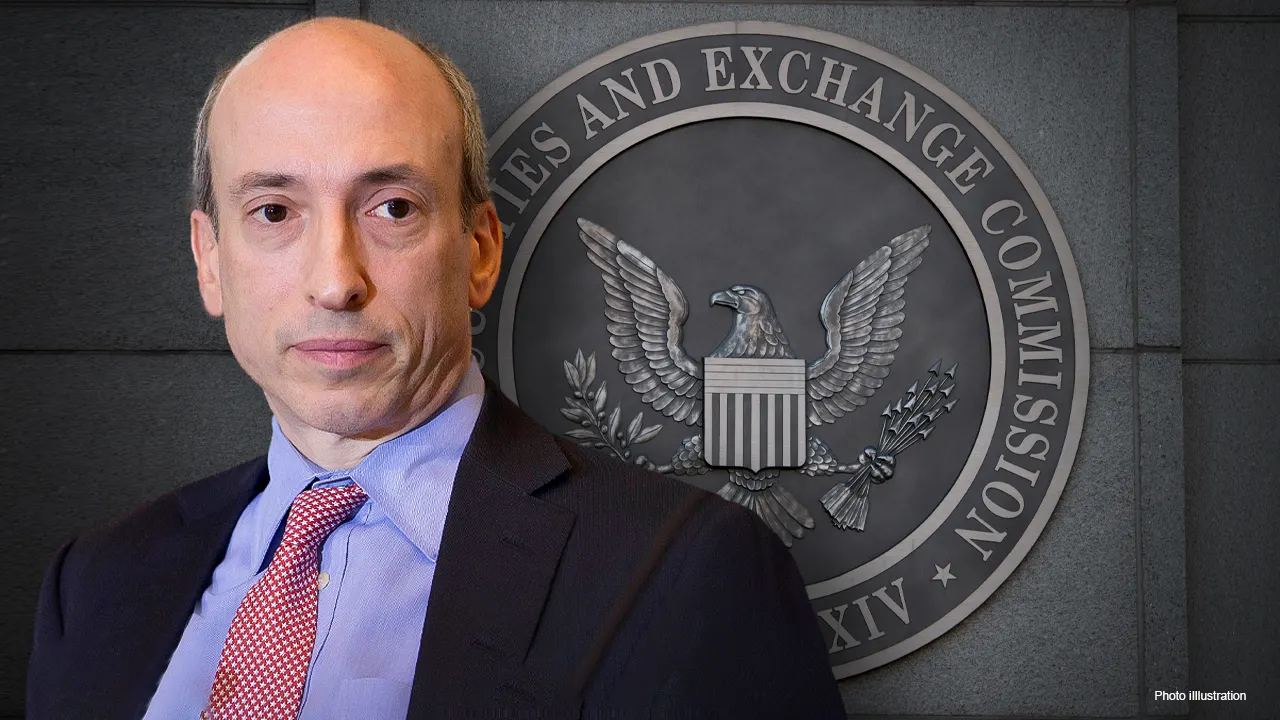 SEC Chair Gary Gensler will address artificial intelligence and securities regulation at a National Press Club Headliners Luncheon at 12:30 p.m. Monday, July 17.
The Securities and Exchange Commission has indicated on its regulatory agenda that it intends to propose rules in the next few months "related to investment adviser conflicts in the use of predictive data analytics, artificial intelligence, machine learning, and similar technologies in connection with certain investor interactions."
Gensler was nominated by President Biden and confirmed by the Senate in April 2021 to head the five-member SEC. He has embarked on a wide-ranging and aggressive regulatory agenda that has drawn intense praise and criticism. He has said his goal is to improve the efficiency and transparency of financial markets and reduce costs for investors.
Before joining the SEC, Gensler was professor of the Practice of Global Economics and Management at the MIT Sloan School of Management, co-director of MIT's Fintech@CSAIL, and senior advisor to the MIT Media Lab Digital Currency Initiative. From 2017-2019, he served as chair of the Maryland Financial Consumer Protection Commission.
Gensler was formerly chair of the U.S. Commodity Futures Trading Commission, leading the Obama Administration's reform of the $400 trillion swaps market. He also was senior advisor to U.S. Senator Paul Sarbanes in writing the Sarbanes-Oxley Act (2002), and was undersecretary of the Treasury for Domestic Finance and assistant secretary of the Treasury from 1997-2001.
In recognition for his service, he was awarded the Alexander Hamilton Award, the U.S. Treasury's highest honor. He is a recipient of the 2014 Frankel Fiduciary Prize.
Prior to his public service, Gensler worked at Goldman Sachs, where he became a partner in the Mergers & Acquisition department, headed the firm's Media Group, led fixed income & currency trading in Asia, and was co-head of Finance, responsible for the firm's worldwide Controllers and Treasury efforts.
Gensler is a Wharton alum, having received his undergraduate (1978) and MBA (1979) from Wharton.
The event begins with lunch in the Club ballroom at 12:30 p.m. Remarks begin at 1 p.m., followed by a question-and-answer session ending at 2 p.m. Tickets cost $45. Tickets must be paid for at the time of purchase.
Wharton Club Members:
Lifetime & President's Club Members: You may purchase tickets for yourself and up to 3 guests:
Other Wharton Club members: May purchase ticket for yourself and one guest
All tickets cost $45/person for you and your guests. They include a full luncheon (inclduing tax and tip) and the program. We hope to have one or mor Wharton Club tables. Tickets must be paid for at time of purchase.
When:
12:30PM - 1:30PM Mon 17 Jul 2023, Eastern timezone

Where:
The National Press Club, Ballroom
529 14th Street NW
Washington, DC 20045 US
[ Get Directions ]
Look Who's Coming:
Eliot Shatzman
Reginald STANLEY
Alan Schlaifer, President
Wharton Club of DC
Maria Elena Carrion
Multicultural Capital LLC
Jennifer Simpson
Jean-Francois Orsini
Marilyn Carlson
Jennifer Choi
Kristin Lee-Hoffman
Monique Lass
Rob Morgan
Guest of Rob Morgan
Michael Ferguson, SVP
Morgan Stanley
Jermaine Lowery, VP
Morgan Stanley
Anna Pavluk
Morgan Stanley
Dina Rady
GWU
Brandon Carlson
... a total of 18 guests.
Note: to opt out from this list please sign in, go to My Account and change your preferences under My RSVPs.
Click here to reserve your place(s)
for the event!