Mare Fuori - The Sea Beyond - episodes 1 & 2
Screening of Mare Fuori, hit Italian television series created by Cristiana Farina with Don Halcombe, MHz Networks. Wharton Club members & guests are invited!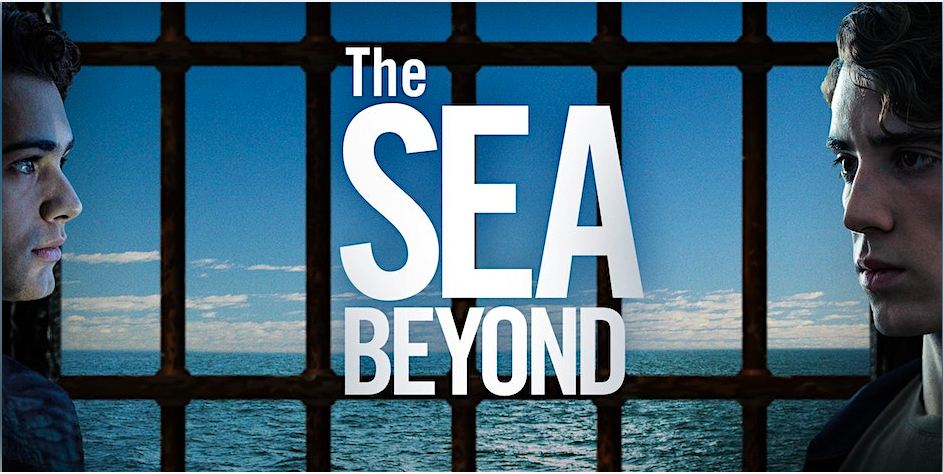 The Italian Cultural Institute in Washington D.C. and MHz Choice present the premier screening of the first two episodes of "Mare Fuori " ("The Sea Beyond"), the smash hit Italian television series directed by Carmine Elia
 and created by Cristiana Farina, who co-wrote the script with Maurizio Careddu.
"Mare Fuori" follows Filippo and Carmine, two young men whose resilience and loyalties are tested while serving time in a juvenile detention center on the Gulf of Naples. The show explores the relationship between these young men, in a tale of friendship, love, dreams and emotions. "Mare Fuori" has become a television phenomenon, with millions tuning in each week and its youthful cast inspiring fervent fans.
The screening will be introduced by Don Halcombe, Press Director for MHz Choice.
About Mare Fuori
The protagonists of "Mare fuori" are the boys held at a Juvenile Detention Center in Naples. It is here that the protagonists become adults, forced to face prison and its laws, but also forced to face the fear of leaving out from prison, not only their beloved sea, but also their dreams.
To support the boys in their journey, there are the director of the prison Paola and the commander Massimo, who with energy, heart and discipline help them keep their aspirations alive.
About Episodes 1 & 2
Episode 1 ~ Duration 45 minutes ~ Filippo Ferrari and Carmine Di Salvo come from two opposite realities. The first is from Milan, wealthy and talented pianist. The second is from Naples with more humble origins. Their lives and dreams are interrupted and changed by destiny.
Episode 2 ~ Duration 49 minutes ~ Carmine and Filippo enter the Juvenile Detention Center, the first one knows the rules, Filippo on the contrary seems to have landed on another planet.
The screening will be in Italian with English subtitles.
For more information: https://mhzchoice.com/the-sea-beyond/
About MHz Choice
MHz Choice has acquired the exclusive screening rights to The Sea Beyond for North America from Beta Film, and under the terms of the deal, the first four seasons of this must-see drama will premiere exclusively on MHz Choice, with the first season premiering this Fall in the US and Canada.
MHz Choice, the evolution of the original MHz Networks television service, offers viewers in the U.S. and Canada access to a library of the best international television mysteries, dramas, comedies and documentaries subtitled in English through its subscription streaming service. Select MHz content is also available on DVD and on its free ad-supported service MHz Now, available on Samsung TV Plus and Plex. Newcomers to MHz Choice are offered a free 7-Day Trial. For more information, go to mhzchoice.com. MHz Choice is a division of MHz Networks, which is a subsidiary of Kino Lorber Media Group LLC.
About Beta Film
Owned by Jan Mojto since 2004, Beta Film produces, finances, and distributes high-end entertainment content for the global market utilizing extensive connections and a deep knowledge of the media industry. It draws on both long-standing and new partnerships spanning public and private broadcasters, streaming platforms and special interest channels, production companies, theatrical partners, and organizers of major film and TV festivals. The group is also focused on strategic alignment in new business areas through both acquisitions and joint-ventures and has stakes in several production companies throughout Europe, as well as special interest channels. Founded in 1959 by Leo Kirch, Beta Film is based in Munich, Germany with bureaus in the US, Latin America, Middle East, and throughout Europe.
LOCATION : Embassy of Italy 3000 Whitehaven Street NW, Washington, DC 20008
REGISTRATION REQUIRED.
A registration is not a guarantee of a seat as these are assigned on a first-come first-served basis. Doors close at event start-time.
Once the event is full we will not accept wait list requests.