Meet Michael Bard and Tim Healy, Musician & Composer: "Music & Healing" 11/14
Michael Bard has also been featured on various radio and television programs around the world. Wharton Club members and guests are invited
Michael Bard is an a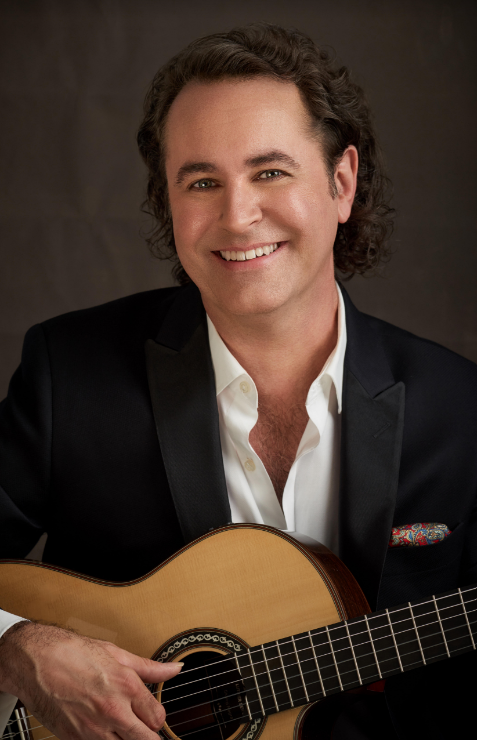 ctive musician, composer and teacher who resides near Washington, D.C. He has performed as a soloist and with various musical ensembles throughout the United States, Europe, Japan, North Africa, South America, Central America and the Middle East. He has also been featured on various radio and television programs around the world. He has served as Vice President of the Dayton Classical Guitar Society as well as Vice President of the Washington Guitar Society.
Michael has also performed as rhythm guitarist for Higher Octave/Virgin recording artists Shahin and Sepehr with whom he has toured nationally and abroad. He also appeared on their fourth album "World Cafe" which peaked at #18 on the Billboard charts and was featured on NPR's "All Things Considered."
His first recorded solo effort entitled 'Illumination' features original compositions for guitar and solo piano, blending a soothing mix of of Spanish, Latin, and adult contemporary instrumental styles. His composition 'Mediterranean Beauty' for two guitars is published by Lathkill Music Publishers, England.
Tim Healy, president emeritus and founder of the International Conservatory of Music, now operating as Marlow Guitar International (MGI). This 501 (c) (3) organization began in 1980. Our mission was to build community through music…
First decade, we dedicated ourselves to presenting music from other lands.
Second decade we embarked on a John E Marlow classical guitar concert series in honor of our dear friend…a wonderful guitarist and arranger…loved by all. We present the finest international touring professional guitarists.
Third decade, our group is joined by Dr Amy Cutts and her youth competition for classical guitars, now sponsored by Myrna Sislen. Awards are $6700 a year to three age groups of kids, high school and younger.
Fourth decade, we started on a healing venture, MGI- Regis Ferruzza Guitars for Veterans…Each US military veteran receives a new guitar and accessories, with one on one, 15 1 hour private lessons to help PTSD concentrate on therapy via Walter Reed hospital and Steven A. Cohen Military Family Clinic at Easter Seals. We are proud to be sponsored by the Bethesda Rotary Foundation. Thank you.

Wharton Club of DC Members - you can attend in-person with a free lunch or by Zoom

President's Club/Lifetime: You and 2 guests may attend
Other Members: Yourself only