Virtual Newsmaker: American Medical Association President, Gerald Harmon M.D.
Wharton Club members & guests are invited to the National Press Club with Dr. Gerald E. Harmon, M.D, American Medical Association President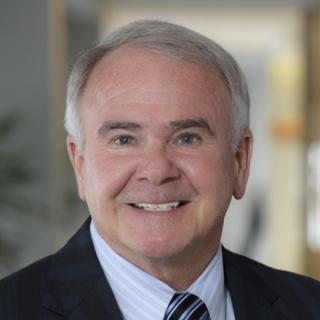 American Medical Association President Dr. Gerald E. Harmon, M.D., will deliver a live national address on Wednesday, Feb. 24, as the pandemic enters its third year. The Centers for Disease Control confirmed the first COVID-19 case in the U.S. on Jan. 20, 2020.
The speech, delivered via livestream, will discuss the road ahead and the challenges physicians face in the fight against COVID-19. Harmon will address the importance of vaccines and the recent decision by the Supreme Court to block the Occupational Safety and Health Administration's emergency temporary standard for COVID-19 vaccination and testing for large businesses.
This one-hour program will stream live at 11 a.m. ET, and is accessible to both the media and members of the general public free-of-charge.
Dr. Harmon's speech will be followed by a moderated question-and-answer session with National Press Club President Jen Judson. We will ask as many questions as time permits.

President's Club & Lifetime Members: Yourself and up to 3 guests
Other Wharton DC Members: Yourself only at this rate (glad to discuss upgrading to President's Club or Lifetime if you like; just call us at 301-365-8999.)