Cinema: Callas Forever ~ A biography directed by Franco Zeffirelli 12/4
Maria Callas was a personal friend of Franco Zefferelli. The movie is inspired by her extraordinary life as an international opera singer. Wharton Club members & guests are invited!
On the occasion of the centennia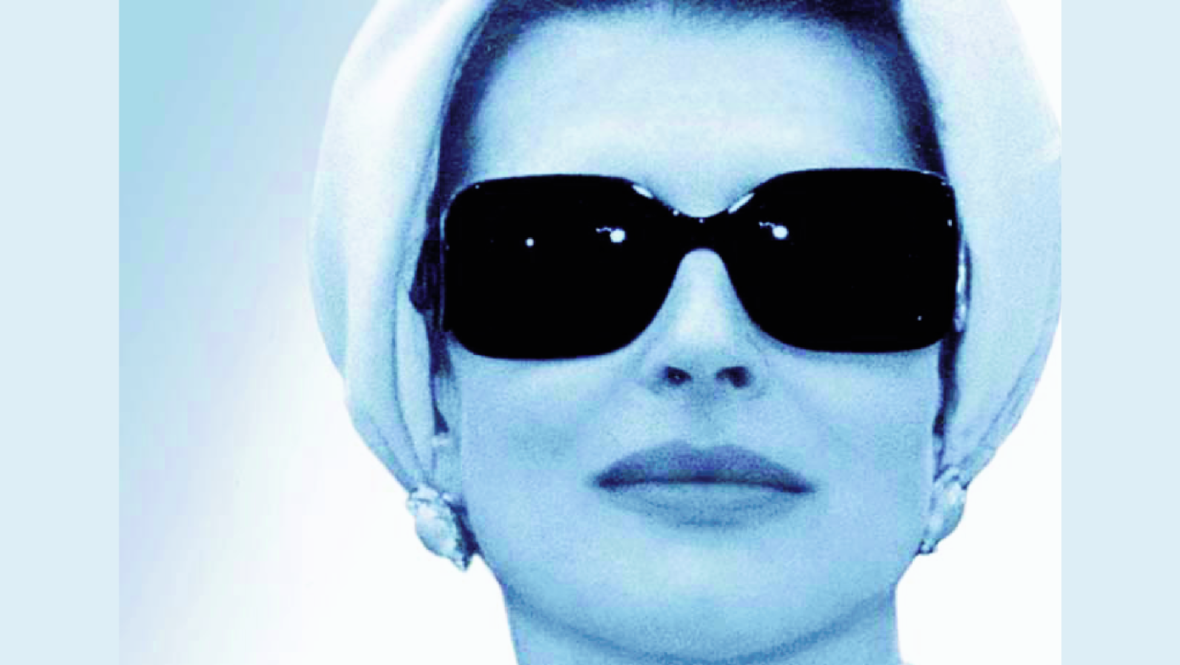 l of the birth of Maria Callas (December 2), the Italian Cultural Institute of Washington and the Embassy of Greece are honored to invite you to the screening of "Callas Forever", a biographical movie directed by Franco Zeffirelli, who co-wrote the screenplay with Martin Sherman.
Maria Callas was a personal friend of Franco Zefferelli. The movie is inspired by her extraordinary life as an international opera singer renowned throughout the world and focuses on her life in 1977, the year she died.
Callas Forever
Directed by Franco Zeffirelli
Duration: 108 minutes, color
Language: English
About the movie
The movie recounts the fictionalized story of Maria Callas centering the making of the movie of Georges Bizet's Carmen in 1977, the year that she died. La Divina (i.e. Maria Callas) is an older singer who has lost splendor in her voice and is past her prime. She is persuaded to star in Carmen by a longtime friend and former manager Larry Kelly who abandoned classical music to become a music impresario. He insists that, by lip-synching to her old recording, she will recapture her lost youth. Callas' passion for music and faith in herself are restored by the finished film. However, she refuses to lip-synch more filmed operas and agrees to star in a screen adaptation of Tosca if it is filmed live, using her own voice. When the financial backers walk out and the contract is canceled, she demands that Larry destroy Carmen, arguing its release would be contrary to her legacy of honest performances.
About Maria Callas
Maria Callas was born in New York from Greek immigrant parents. She received her musical education in Greece when she was in her teens and later established her career in Italy. She was exalted by the international press, who paid attention to her temperamental behavior, sometimes focusing on aspects of her personal life that had little to do with her singing abilities, such as her love affair with the Greek shipping tycoon Aristotle Onassis.
Artistically she was one of the most well known and influential opera singers of the 20th century. She was a soprano with a wide range and expert in the bel-canto technique. She sang operas by many famous composers such as Donizetti, Bellini, Rossini , Verdi, and Puccini. Her musical interpretations led her to being nicknamed "La Divina" (I.e. The Devine One)
About Franco Zeffirelli
Franco Zeffirelli was born in Florence in 1923, the same year of Maria Callas. He was an Italian director, designer, producer of opera, theater motion pictures, and television, who raised to international acclaim thanks to his ability to recreate realistic and grand scale settings particularly effective for grandiose representations. After WWII he went to Rome and joined Luchino Visconti's company where he developed his skills. He created stage designs for many operas starting with Giachino Rossini's "L'italiana in Algeri" at the Scala Theater in Milano and including La traviata, Lucia di Lammermoor, La Bohème, Tosca, Falstaff, and Carmen. In the 1960s he started directing and later in his career he was often involved in many aspects of film production that included directing but also production and costume design.
DOORS OPEN 30 MINUTES PRIOR EVENT START-TIME
A registration is not a guarantee of a seat as these are assigned on a first-come first-served basis. Doors close at event start-time.
Once the event is full we will not accept wait list requests.