Events > Upcoming...
INGENUITY: 2015 MILLENNIALENTREPRENEURSHIP SUMMIT
Wednesday, Dec 2nd, 2015 at 8:30am
Wide array of varied topics relevant to current
and aspiring entrepreneurs of all ages



---

ANNUAL GALA VIENNESE CHRISTMAS BALL
Friday, Dec 4th, 2015 at 7:00pm
You are invited to this Elegant Ball at Washington Golf & Country Club
Join us for evening of Viennese waltz, quadrilles & ballroom music
Champagne & Austrian desserts buffet
RESERVE NOW - SELLS OUT EARLY



---

4TH ANNUAL WINTERNATIONAL FESTIVAL
Wednesday, Dec 9th, 2015 at 11:00am
Wharton Club Members & Guests Invited to
international bazaar featuring 30+ nations' cuisine & culture



---

BIG IDEA CONNECTPRENEUR FORUM
Thursday, Dec 10th, 2015 at 7:00am
Network with 350+ of the DC Region's TOP
Entrepreneurs, Business Leaders, CXOs, Angels, and VCs
Special rates - 40% savings - for Wharton Club Members



---

COLLABORATIVE ANGEL ALUMNI NETWORK - REVIEW OF 4 TVENTURES
Thursday, Dec 10th, 2015 at 2:30pm
Wharton Club Members invited



---

WHARTON CLUB MEMBER 5TH ANNUAL HOLIDAY LUNCHEON
Tuesday, Dec 15th, 2015 at 12:00pm
Wharton Club Members & Guests invited to Celebrate the Holidays
If you're in town on Dec 15, please join us for lunch, networking & fun!
Arrive when convenient for you 12 Noon-2:00 pm, leave when you'd like
We're expecting 30 to 60!



---

EMBASSY OF URUGUAY: RECEPTION & BRIEFING
Tuesday, Jan 12th, 2016 at 7:00pm
Please join host, H.E. Ambasador Carlos Gianelli Derois & colleagues
for fascinating evening at their embassy
Stimulating way for you to learn about a fascinating, friendly South American nation with huge potential - REGISTER NOW!



---

WHARTON ALUMNI, FAMILY & FRIENDS INVITED TO ANNUAL ALUM SKI TRIP
Thursday, Feb 4th, 2016 at 8:00am
Raise Super Bowl weekend to new heights at Breckenridge, CO
with your fellow Wharton alumni, regardless of skiing ability



---

WHARTON GLOBAL FORUM IN KUALA LUMPUR: MOBILIZING ASEAN: BUILDING THE FUTURE THROUGH PARTNERSHIP
Friday, Mar 11th, 2016 at 9:00am
Wharton alums invited:
Early Bird Registration now



---

EMBASSY OF COSTA RICA, RECEPTION & BRIEFING, APRIL 5, 2016
Tuesday, Apr 5th, 2016 at 6:00pm
Please join host Ambassador & staff for
Evening at Embassy of Costa Rica on April 5
President's Club & Lifetime members get reservation priority




---

3RD ANNUAL WHARTON DC INNOVATION SUMMIT - SAVE THE DATES!
Tuesday, Apr 26th, 2016 at 8:00am
Following two years of growing success, we have already
reserved dates for the 2016 Innovation Summit
This continues meeting our goal of connecting innovators
to one another and potential resources



---

WHARTON GLOBAL FORUM IN AMSTERDAM
Wednesday, Jun 22nd, 2016 at 9:00am
Wharton alumni invited:
Mark your calendars for a Forum that's sure to be a Dutch treat



---

WHARTON GLOBAL FORUM IN HONG KONG: JUNE 2017
Thursday, Jun 22nd, 2017 at 8:00am
Link and more information to be posted when available



---

SUN
MON
TUE
WED
THU
FRI
SAT
1
2*
3
4*
5
6
7
8
9*
10*
11
12
13
14
15*
16
17
18
19
20
21
22
23
24
25
26
27
28
29
30
31
Recent Events...


NEW PLAY, UNEXPLORED INTERIOR, FOLLOWED BY DISCUSSION LED BY WHARTON VICE DEAN KATHERINE KLEIN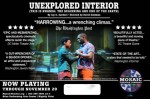 Nov 24th, 2015, 7:30pm
World-premiere epic about the madness and majesty of Rwanda
Discount for Wharton Club members, who can listen to
stimulating discussion led by Wharton Vice Dean of Social Impact

---
TECH ADVANCEMENTS IN PERSONALIZED MEDICINE: TRANSFORMING HEALTHCARE FROM REACTIVE TO PREDICTIVE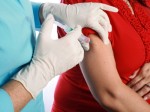 Nov 19th, 2015, 7:00am
Exploring the challenges and opportunities with panel of experts
Wharton Club Members welcome at special rate

---
45TH ANNUAL WHARTON AWARD DINNER HONORS LEADING WHARTON & PENN ALUMS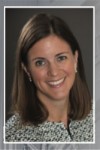 Nov 18th, 2015, 5:45pm
Amanda E Eversole, WG13, SVP., US Chamber of Comm.
Devin Schain, C88, Founder, CEO, CampusDirect
Dan Tangherlini, WG01, COO, Artemis Real Est.
Alfred C Liggins, III, WG95, CEO, Radio One & TVOne
Sign up now!

---
WHARTON - HBS CLUB LEADS COUNCIL - HELPING YOU SUCCEED - CLIENT RETENTION ROUNDTABLE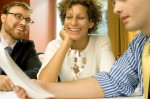 Nov 18th, 2015, 12:00pm

Join us at our MD location to meet other Wharton Club & HBS Club Members.
We meet on the 3rd Wednesday of every month to promote & build each other's businesses
Topic: Client Retention Tips, Tools & Techniques

---
MONETARY INNOVATION SUMMIT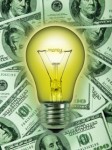 Nov 13th, 2015, 8:00am
Learn about innovative potential solutions to possible debt & economic bubbles
Wharton Club Members invited at preferred rates

---
KEY STRATEGIES FOR BUSINESS GROWTH: PANEL OF 4 LEADING CEOS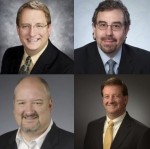 Nov 10th, 2015, 7:30am
You are invited to an inspiring and engaging breakfast with 4 CEOs to explore
~Developing a growth strategy
~Financial planning
IT: Information technology
Preparing for growth and exit

---
NEW INVESTMENT & RETIREMENT REALITIES: A DISCUSSION LED BY TWO FINANCIAL PROS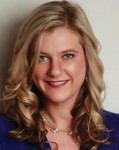 Nov 9th, 2015, 6:00pm
Wharton Club Members & Guests invited to joint program
with Harvard Club of Washington to explore key retirement issues
while enjoying drinks & a spectacular penthouse view of DC
All proceeds will benefit the Wharton Club of DC

---
WALTZ LESSONS BEFORE ANNUAL GALA VIENNESE CHRISTMAS BALL
Nov 7th, 2015, 10:00am
Wharton Club members & guests invited to Series of three Waltz Lessons in Bethesda prior to Elegant Ball at Washington Golf & Country Club

---
GEORGETOWN MCDONOUGH FIGHT NIGHT -- WHERE THE BIGGEST WINNER WILL BE WHARTON ALUM'S GREAT NONPROFIT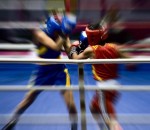 Nov 6th, 2015, 8:00pm
Reserve now! Wharton Club members welcome -
and a great opportunity to help a fellow Wharton alum
in his fight to defeat Castleman and other rare diseases!

---
CALLING ALL WHARTON ALUMNI IN DC AREA - ESPECIALLY MBAS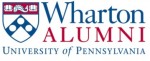 Nov 5th, 2015, 6:00pm
Opportunity for you to meet with prospective applicants
at evening info session with Wharton MBA Associate Admission Director
Blair Godfrey & Wharton Prof Phil Nichols in DC

---